Arsenal star Lukas Podolski just tweeted this from his official twitter account today. So does he have any connections with Clare? Does Carzola model his game on Tony Kelly? Either way, the Banner are one up on Cork when it comes to Premier League support.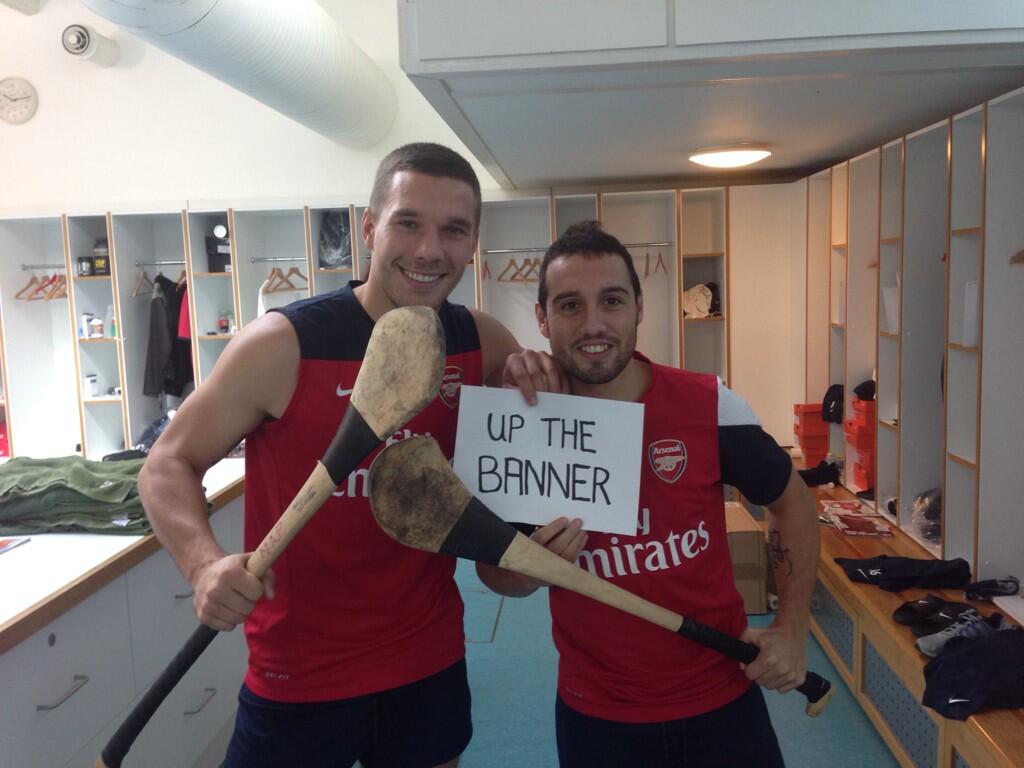 Good luck @GaaClare @ClareHurlers for All-Ireland final. Today Santi & me smashed it over the bar #wristyhurlers pic.twitter.com/z9qJW6LMrT

— Lukas-Podolski.com (@Podolski10) September 28, 2013
The Gunners have a crucial game today against Swansea to maintain their top spot in the league, but it looks like the injured stars are ready to support Clare instead.