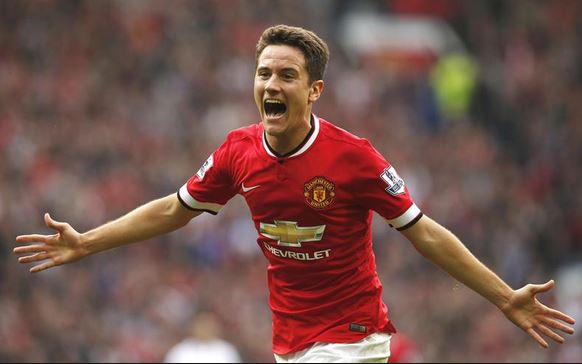 Manchester United left the London Stadium with a 2-0 win under their collective belt on Monday evening, though they were forced to work for the result.
However, Herrera soldiered on as goals from Juan Mata and Zlatan Ibrahimovic earned Jose Mourinho's men victory in east London.
Herrera appeared all smiles as he uploaded a photo of himself to Instagram en route back to the North West.
On the Instagram caption,"3 points and 3 stitches on the way to Manchester." beamed Herrera as he and the rest of the squad made their way back to Manchester on the train after the game.
Indeed, Ander Herrera posted a selfie on Instagram showing just how much of his literal blood, sweat and tears went into the hard-fought victory after the Spanish midfielder sustained a nasty wound above his eye during the match.
Thankfully for Jose Mourinho the injury won't keep Herrera out of action so he should be available for United's FA Cup third-round clash with Reading at Old Trafford on Saturday.
The victory saw Manchester United close in on a top 4 position as they moved within two points close to Arsenal in fourth place, who drew at Bournemouth on Tuesday. No wonder Herrera seems so pleased with his laceration.