The most anticipated tie after the Spain vs Netherlands match was Germany's encounter with Ronaldo's Portugal and it turned out to be an one sided affair as Germany ran riot scoring four goals including a Thomas Muller hatrrick.
Arsenal stars Mesut Ozil, Per Mertesacker and Lukas Podolski were all involved in the game with the former two making it to the starting XI while Podolski came in as a substitute. The Germans couldn't have asked for a better start to their World Cup campaign and with fairly easier games ahead, it is expected that they can end the group stages as winners.
Following the victory as you would normally expect, Podolski posted a snap on his Instagram account, but this time it was a selfie with the German Chancellor Angela Merkel.
Mertesacker, earlier today posted a photo on his official twitter account with the message:
good morning from Brazil … pilot and the 2 co-pilots brought the team safely back to campo bahia #all in or nothing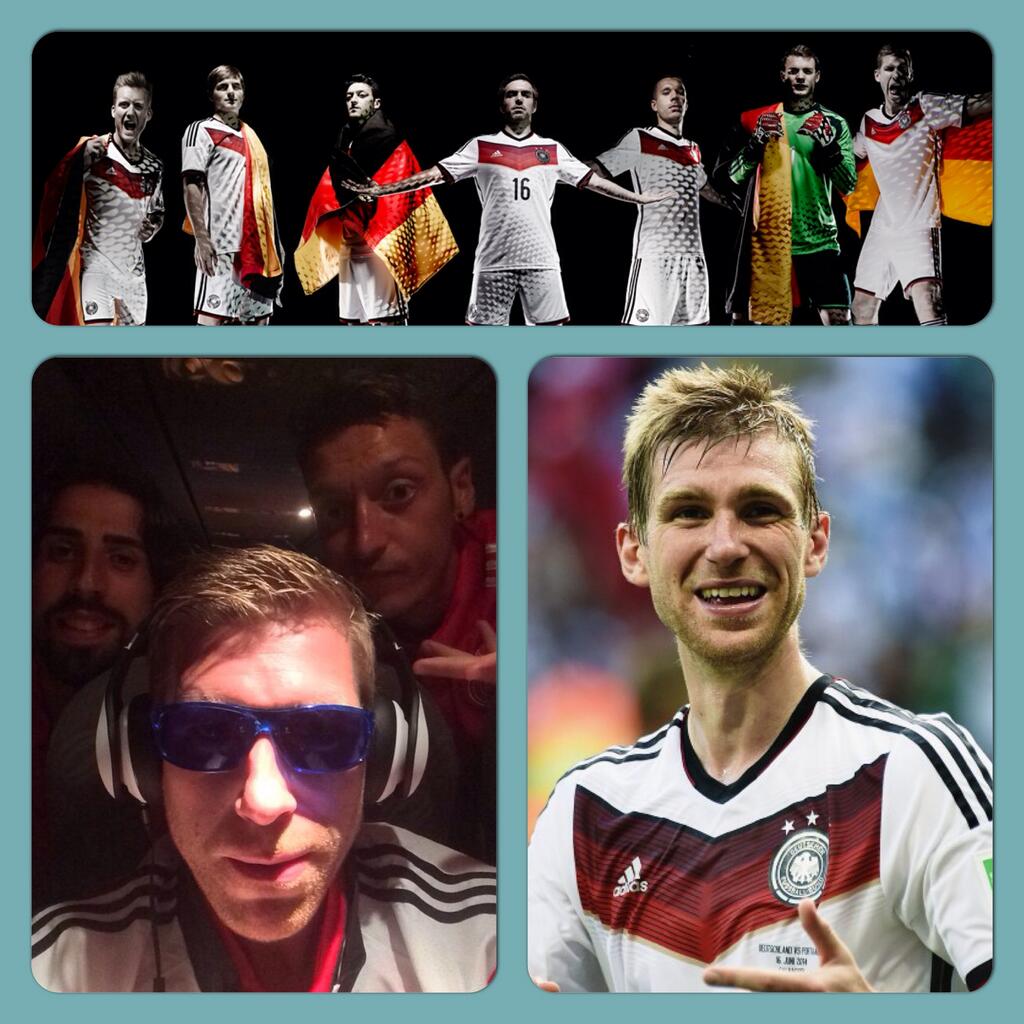 Can the Germans go all the way and win their first World Cup since 1990? Can the Arsenal trio help the die mannschaft?