Amidst widespread rumours about Cesc Fabregas's possible return to the Premier League hitting the rumour mills heavily, the former Arsenal midfielder was spotted in London once again.
We had earlier reported that Cesc Fabregas was spotted with his girlfriend Daniella Semaan enjoying dinner at the Chiltern Firehouse restaurant last week and While the reason for his time in London is still quite unknown, the Spaniard seems to be the darling of the rumour mills ever since he rose to fame with Arsenal. 
Amongst several clubs, Manchester United, City and Liverpool are also rumored to be interested in landing the Bareclona ace.
Here's the picture tweeted by @lousvafa confirming Fabregas's presence in London.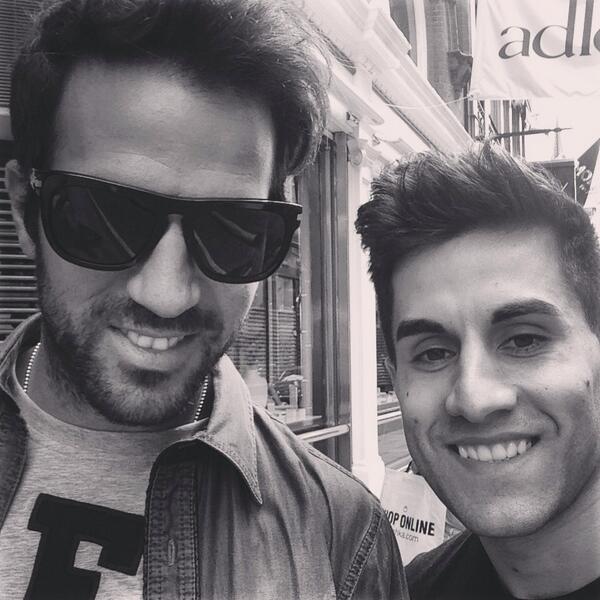 Just seen Fabregas in London, what a cool guy #Fabregas #WhyYouInLondon pic.twitter.com/9iLSIKxJLM

— Louis Vafa (@louisvafa) June 1, 2014