Why Real Madrid should forget Neymar and go for Kylian Mbappe instead
According to reports, Real Madrid are interested in signing Neymar from Paris Saint-Germain.
Cristiano Ronaldo, who is easily one of the world's best players, has left reigning European champions Real Madrid to join Italian giants Juventus. Ronaldo's departure has created a spectacular void for the Spanish giants, both on the field and off it.
Neymar has been Los Blancos' player of interest for many years and following Ronaldo's departure, the club could galvanize their efforts in bringing the Brazilian star to Bernabeu. But perhaps Real should forget Neymar's pursuit and instead go for his PSG teammate Kylian Mbappe.
Mbappe, 19, already has a big-money move to his name, with PSG having paid AS Monaco €180m (£165.7m) for his services. The Frenchman's boyhood hero was Cristiano Ronaldo; the walls in his bedroom were plastered with posters of the Portuguese superstar.
Mbappe also attended training at Valdebebas for a full week back in 2012, where he met Ronaldo and was given a club tour by former Real Madrid manager Zinedine Zidane.
After a brilliant season with the Parisians and his current dazzling displays with the French national team in the World Cup, Real should go all out for the 19-year-old wonder kid.
PSG are currently under pressure from UEFA, as the French club must comply with Financial Fair Play rules. And after spending heavily last season, they will be under scrutiny this time. Considering the French champions' wobbly financial situation, Real should take advantage and lure Mbappe away this summer.
For Madrid, Mbappe would be a great long-term investment. The 19-year-old is turning heads in the World Cup and has the sort of elegant flair new manager Julen Lopetegui will need in his side to challenge for the La Liga title next term.
Lopetegui, who was sacked by the Spanish Football Federation a couple of days before the start of the nation's World Cup campaign, has replaced Zidane at Bernabeu and believes in a possession-based style of football. He must rebuild the side after Zizou's departure and Mbappe could be one of the mega signings that kickstart his era at Bernabeu.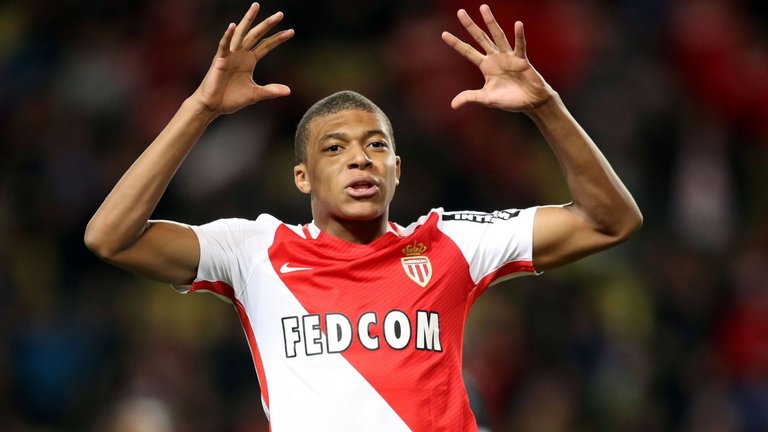 Mbappe is already a brilliant player but one can only imagine how perfect he could become with Lopetegui mentoring him, communicating with him daily and helping him take his game to the next level.
At 19 years of age, the Frenchman already has an outrageous goalscoring record. Due to his explosive pace, trickery and versatility, Mbappe can play out wide and centrally, making him the ideal complement to Madrid's existing attackers.
Read more: Real Madrid already have Ronaldo's replacement in their team and should not search elsewhere
Bringing in Mbappe to replace Ronaldo would establish a good balance between keeping a sufficient depth of world-class superstars and not overloading the team.
In Mbappe, Real would not have to choose between signing a young player and signing a Galactico. They are already signing a star who is certain to give Ballon d'Or acceptance speeches in the next few years.
To be fair, Mbappe to Real Madrid is a story written in the stars.