Norwich City opinion: Should the Canaries make a move for Josip Drmic?
According to Pink Un and the Eastern Daily Press, Norwich City are very keen on a move for Josip Drmic. The Canaries are looking for a new frontman to help out super striker Teemu Pukki and believe that the Bundesliga star is their man.
While he did struggle to do much for current side Borussia Monchengladbach this season, Drmic would be a great addition.
The former Zurich striker had an exceptional start to his Bundesliga career when he joined FC Nuremberg, becoming one of their only bright sparks. He would finish his first and only season with Nuremberg with a very impressive 17 goals.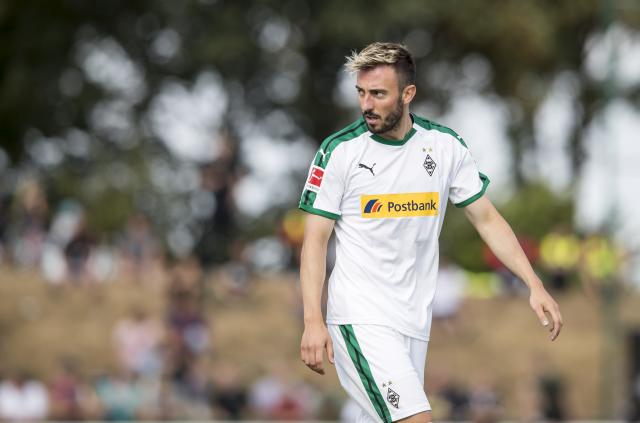 It earned him links to Arsenal and a move to Bayer Leverkusen. But things stagnated there, with Drmic only able to net 6 goals in his first and only season for the club.
The 26-year-old then moved to current side Borussia Monchengladbach, where his stock has really fallen down the drain.
In the four years he has spent at the club, barring the six-month loan spell to Hamburg, Josip Drmich has only managed to net 7 goals. It's a paltry effort from someone so talented and it shows just how far the mighty have fallen, with Borussia Dortmund once considering him their top target to replace Robert Lewandowski.
Things need to change with Drmic leaving Monchengladbach for free at the end of this season. That allows Norwich a chance to resurrect yet another failed Bundesliga star.
Just as Daniel Farke did for super striker Teemu Pukki, with the 29-year-old flourishing under Farke's tenure so far, the German can help Josip Drmic reignite his career.
Agile and quick, Drmic is faster than most 6ft tall strikers but thanks to a low centre of gravity, he's balanced and very quick to make a move. Not just that but his height and frame allow him to hold the ball up well, although he would do better in a two-man system.
That isn't to say that he cannot play as the lone striker but where Drmic really flourishes is in the box. Like Pukki, the 26-year-old does some of his best work inside the box and is always looking to score.
Read More Norwich City news, click here: Norwich City latest news
Conclusion
It's what Norwich City need next season as they try and stay for longer than just a single season in the Premier League. That might be harder than they expect but with Daniel Farke, the team they have and a few new additions like Josip Drmic, they will be able to flourish.