Bye Bye Tottenham! Arsenal Silence The Talks Of Power-shift In Style
In the last few seasons pundits have mentioned a North London power shift in favour of Pochettino's Tottenham, but Arsenal have had their say in that supposed "power shift" thumping Spurs 2-0 at home.
It was an excellent game by Arsenal's standards, but it did not necessarily start off that way with a cagey very open start from both sides. Both defences were hard pressed with pressure from both duo's Alli and Kane and Sanchez and Lacazette.
(Mustafi rises high to beat Lloris and put Arsenal 1-0 ahead)
But following a poor challenge by Tottenham centre-back Sanchez and a subsequent free kick taken by a revitalised Ozil Wegner's team rolled back the years as Mustafi rose like a salmon to head the ball into the back of the net, Mustafi who was back into the team following a spell out of the starting 11 the German was solid at the back.
Spur's still remained stunned as only 305 seconds later Lloris had to pick the ball out of his net again after a close-range finish from Alexis Sanchez.
Both Kane and Alli, both coming into the game on back of injuries where pretty lacklustre with arguably the best Tottenham performer coming in the form of Ben Davies as he ran himself ragged to deny and create goal scoring opportunities.
While late chances came from both Dier and Heung Min-Son Spurs looked pretty toothless, the White half of North London following that loss relegate themselves to 4th behind Chelsea and boss Pochettino might be feeling the pressure with both Liverpool (5th) and Arsenal (6th) only 1 point behind them.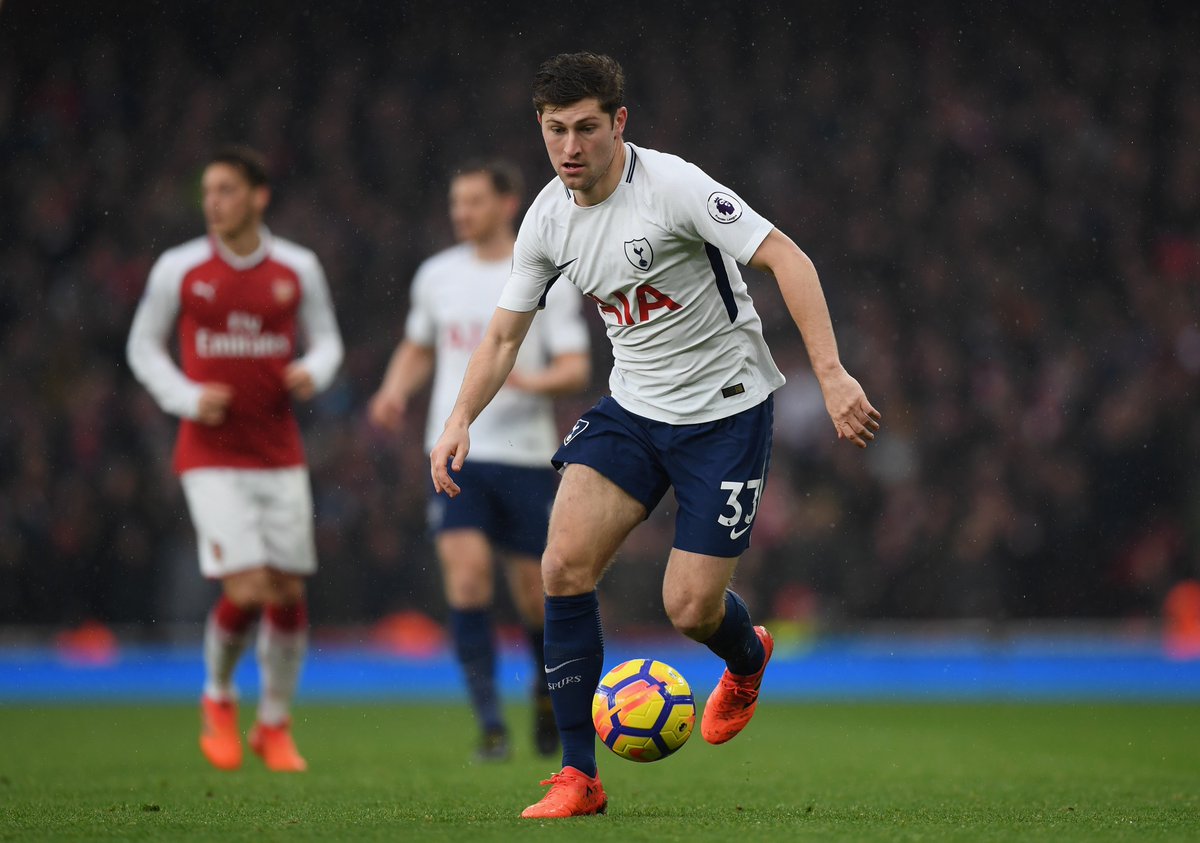 (Ben Davies was among Spur's better performers)
But seriously hats off to Mesut Ozil who looked absolute class against Tottenham, he tracked back, made fantastic passes and really shone! Not to mention that fellow Arsenal contract rebel Alexis Sanchez linked-up perfectly with the German star, Arsenal must get the two tied down and not allow them to leave to any Premier League rivals like the two are linked to.
The Emirates absolutely rocked too, like Ozil sometimes they are heavily criticised and divide the football world. Yet the fans and general atmosphere were brilliant, and the players noticed this too spending considerable time to applaud the Gooners faithful and to dance to the celebratory song "Sweet Caroline."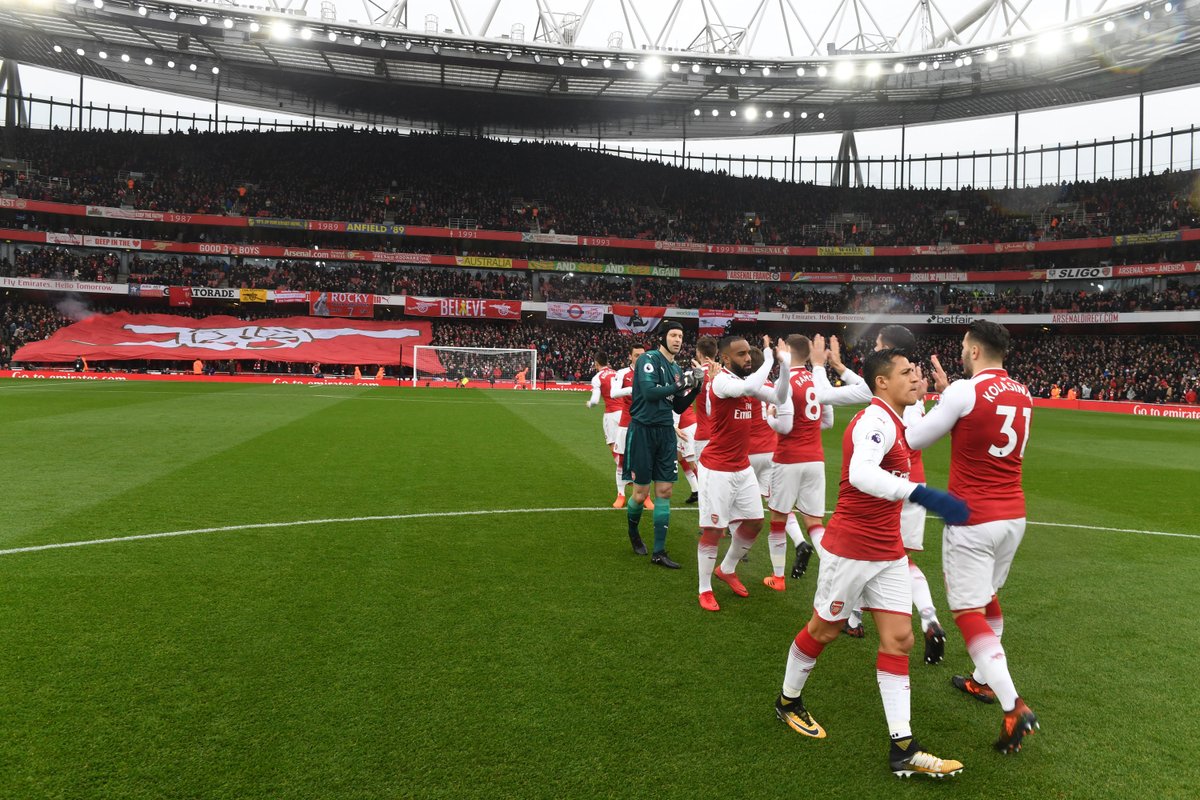 (Arsenal celebrate with the fans at full time as the Emirates rock with delight)
Arsenal fans the party atmosphere does not stop there with Arsenal confirming a big name signing in the backroom staff, Borussia Dortmund Chief scout Sven Mislintat is in advanced talks to join the Gunners.  If you are not familiar with the Dortmund man he is the mastermind behind the scenes responsible for bringing the likes of Robert Lewandowski, Shinji Kagawa, Pierre-Emerick Aubameyang and Ousmane Dembele to the Westfalenstadion.
Both are set to play in the Champions League and Europa League respectively with Tottenham playing away against previously mentioned Borussia Dortmund and Arsenal also jetting to Germany to play FC Köln.
Tottenham play West Bromwich Albion next in the Premier League with a fixture that could be boss Pulis's last stand, and the victorious Arsenal are poised to play tough tackling high flying Burnley who are also tied with Arsenal on 22 points.
The North London derby was a tough game with hard tackles and big performances, the two are next set to clash on February the 10th and if it is as good as this fixture, then I will be counting down the days until the next North London Derby. Only 83 days to go…or to be more precise 7,171,200 seconds, 119,520 minutes and 1992 hours. Safe to say I am excited!