One of the fiercest and entertaining derbies is upon us as North London rivals Arsenal and Tottenham face each other in the Premier League. The pair had already met in the league cup where Arsenal came out with a hard-fought win. More than red cards, which are a common feature in the Merseyside derby, this game has seen a glut of goals, 4-4's, 5-3's and some amazing attacking football from both side, this game is going to be one of the most entertaining from this season.
With so much talent between the two clubs who are in the right end of the table, we provide a starting XI with the best players from the two teams with form this season being the most important factor in picking our combined XI.
Petr Cech
Hugo Lloris is an outstanding goalkeeper and had it been any other goalkeeper going against him, it would have been the Frenchman winning easily, but we are talking about a legend in Petr Cech. The former Chelsea goalkeeper had a rather slow start to his Arsenal career but has given them the stability and leadership they have wanted from a world class goalkeeper for years.
Hector Bellerin
The Flash, Hector Bellerin speeds past any other options for the right back in this North London XI. The Spaniard might not be fit at the moment, but he has been one of the most impressive players for Arsenal this season and easily makes it into this team.
Laurent Koscielny
Kos the Boss also makes it easily into the team, he is probably one of the best centre-backs in the country despite having a poor start to his Arsenal career a few years ago. Just goes to show that niggling away at stuff does make you better and the French defender is one such example of hard work paying off.
Toby Alderweireld
The Belgian has slotted extremely well into the Tottenham team while Spurs have had more experienced defenders in Vertonghen and Arsenal have Mertesacker, the young Belgian actually makes it into the team thanks to his performances this season.
Nacho Monreal
Another position where the Arsenal team wins, Monreal has also been one of the better players in his position between both clubs. The Spaniard was often played as a centre-back last season but playing as the left-back shows what he can do in defence and his delivery and consistency make him our choice for this position.
Francis Coquelin
There really can't be any other player who gets into the defensive midfielder's role between the clubs. Erik Dier might be playing extremely well, but Coquelin has been starring for Arsenal since last season and is the choice in our North London XI.
Santi Cazorla
Who else can play alongside the French midfielder than the Spanish maestro, Cazorla has been excelling in this role since he was shifted last year and hasn't looked back. He might not have the physique to throw many defenders off, but his passing range and movement are probably second to none.
Alexis Sanchez
Every team needs to have someone who can turn it on and that is Alexis Sanchez, the Chilean has been phenomenal for the Gunners ever since he moved to London from Barcelona. Sanchez can assist, score and trouble any team in the world; he could be doing that to Tottenham in the derby as well.
Mesut Ozil
The German has finally started to show his worth after a season or two of rather mediocre performances, Ozil is one of the leader's this season in assists and has created a ton of chances for his Arsenal teammates, any team would love to have him on their side.
Christian Eriksen
An Arsenal player might have made it here had they not been injured, Eriksen though has been brilliant for Spurs ever since he moved to the club from Ajax. The Spurs attacker is one of the best in dead-ball situations and cannot be left out of the squad.
Harry Kane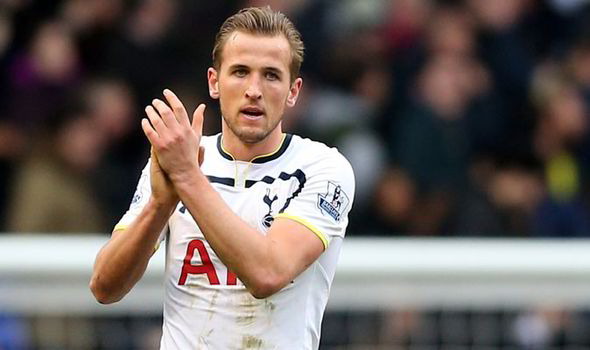 One of the tougher decisions to make when deciding who should lead the line, Olivier Giroud has slowly gotten his performances back on-track for Arsenal, but Harry Kane has scored five goals in his last three games and just about gets ahead of the French striker but only just.