Arsenal opinion: Three replacements for Alexandre Lacazette for Arsenal
Alexandre Lacazette arrived at the start of last season and finished his first season with Arsenal, having scored 17 goals in all competitions, including a goal on his debut. This season, Alexandre Lacazette has picked things up even more and taken his performances to another level.
So far, with a few games left in the season, the Frenchman has already netted 18 goals and created 12 more.
However, with great form comes great interest and the Guardian has reported that Barcelona are interested. Known to use Arsenal as a feeder club often, with the likes of Thierry Henry, Marc Overmars, Cesc Fabregas and numerous others crossing the divide, the Gunners might be in trouble.
But with a £70m price tag, it could give the club a chance to replace him very effectively.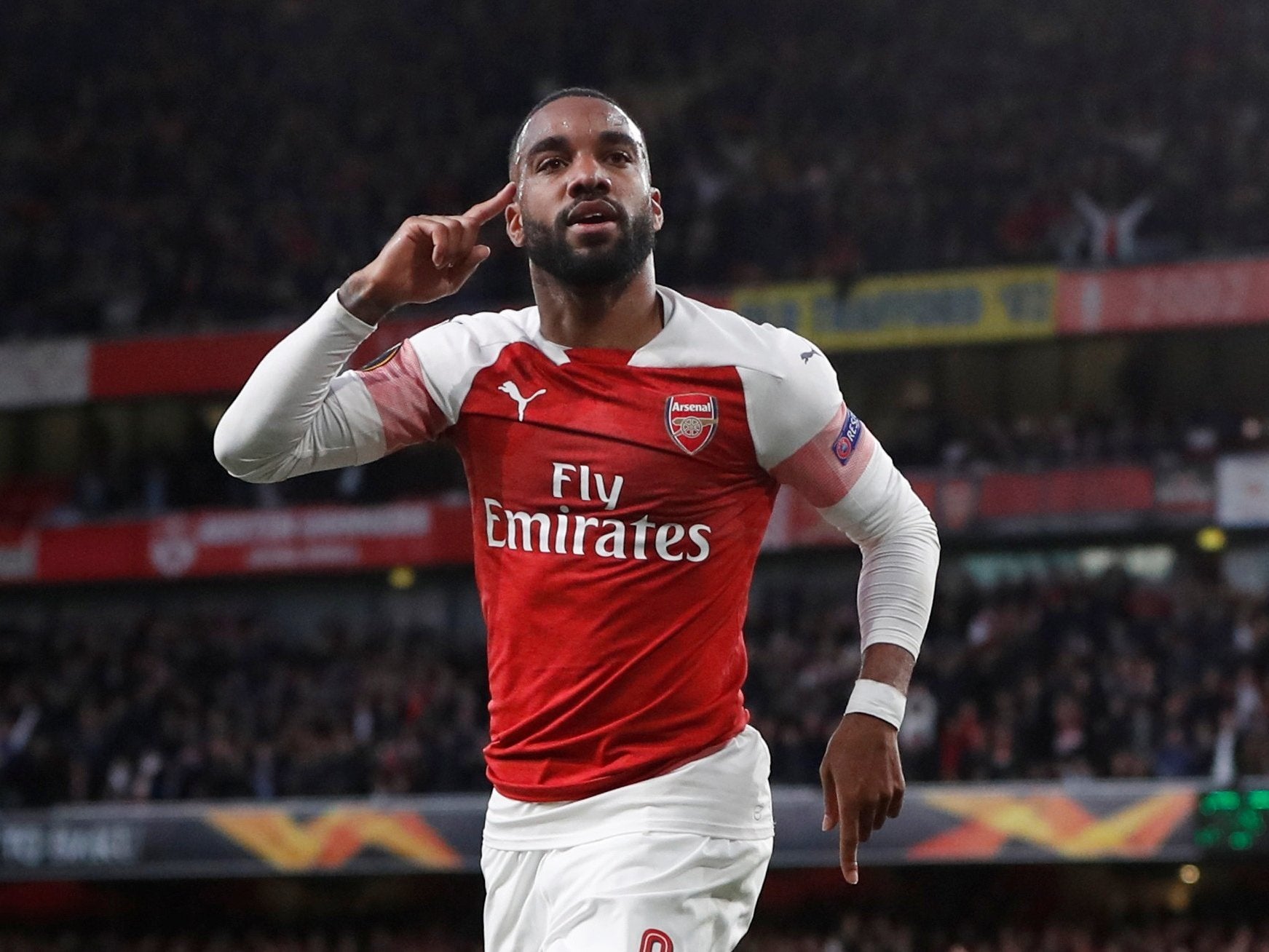 Nicolas Pepe
The Gunners have been heavily linked with a move for the LOSC Lille star and it should come as no surprise given the season the Frenchman has had (ESPN).
So far, he's managed to score 20 goals and has created 12 more in all competitions in what can be called as his breakout season. Tall, fast and very strong on the ball, the 23-year-old has been used as a winger quite often this season but he has the talent and the ability to play as a centre-forward.
There are questions as to whether or not he can repeat this season's performances on a consistent basis, but that is a risk that Arsenal have to take.
Wilfried Zaha
Another star that Arsenal have been linked with a move for (Metro), the former Manchester United star has finally managed to step it up. After struggling in the first half of the season, Zaha has picked up the pace.
He now has netted 10 goals and created 8. That puts him on course to finish with a career-high total and there is still one game left in the season. Blessed with a lot of things, the Ivory Coast international's main issue is consistency, with Zaha often disappearing in matches.
If he manages to iron that fault out, the 26-year-old has the ability to do a lot better.
Hirving Lozano
Prolific, fast and very clinical in front of goal, Hirving Lozano could just be the man that Arsenal needs to shore up their front-line. The man that the Gunners should have targeted back when they were letting Alexis Sanchez go, Lozano has been heavily linked since.
The Sun claimed in January that Arsenal was keen on a move and if they do indeed lose Lacazette, the Mexican has the ability to step in and make a difference. This season, he's managed to net 21 goals and create 12 assists in all competitions.
Read more Arsenal news, click here Arsenal latest news
That is a step up from his last season's total, where he finished with 19 goals and 11 assists. It shows a consistent improvement in his performances and with time, he will only become better.