Why Antonio Barreca will help Newcastle United survive relegation
Newcastle United are in a lot of trouble but this extends beyond even their owner's reluctance to invest money into the club. At the moment, the Magpies have eight players injured and this leaves them without three midfielders, a striker and no viable option at left-back.
While Achraf Lazaar is there, the 27-year-old has been iced out of Newcastle United, with manager Rafael Benitez being unhappy with his performances.
That's probably why Get French Football have reported that the Magpies are in the race to sign Antonio Barreca from AS Monaco. The former Torino left-back arrived in the summer but hasn't made too much of an impact with either Leonardo Jardim or Thierry Henry. So far, the 23-year-old has made 9 appearances, with most of them coming during Jardim's tenure at the club.
However, now that he has failed to impress at Monaco, the former Torino star seems to be on his way out and his skill-set would be perfect for Newcastle.
His composure on the ball combined with his agility, physicality and technical assets make him a great value for money. But it's his ease at playing as a left-back and as a left-midfielder that makes him a great buy for Newcastle.
What should further convince manager Rafael Benitez to somehow collect some money for the 23-year-old will be his immense work rate. While he took some time to adjust to the Ligue 1, things soon improved under Jardim but the former Monaco boss was sacked soon after that.
Now frozen out under Henry, the 23-year-old has barely made the bench and like Lazaar, a move away from the club could be the best option.
However, given Newcastle United's financial predicament, the best option could be a loan move with an option to make things permanent and Antonio Barreca's presence will be plenty for the Toon Army.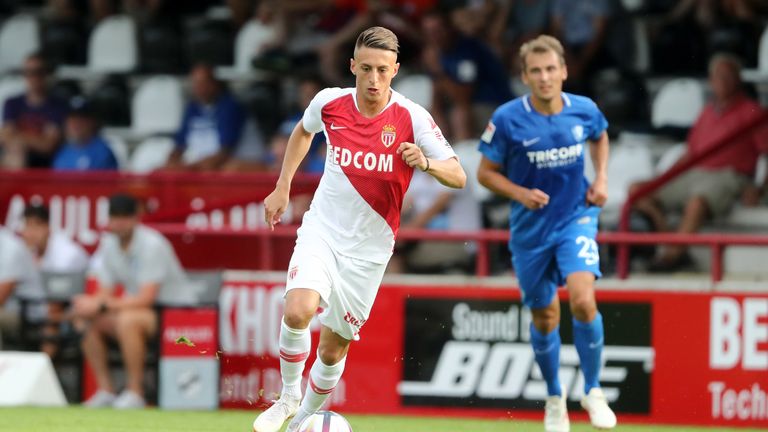 Read More: Newcastle beating West Ham to sign this 27-year-old Serie A star would save them from relegation
The club is imploding at the moment, thanks in part to owner Mike Ashley and that might be a roadblock for any permanent move.
While Barreca will welcome the game time, it's the fact that his loan club might get relegated that could prove to be problematic when it comes to making the move permanent. If Newcastle United do manage to stay in the Premier League, then it's simply a question of letting the money go.