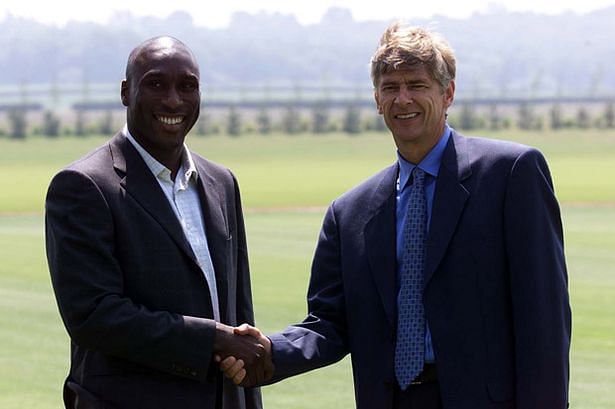 Former Arsenal defender Sol Campbell, part of the Gunners' invincible lineup has come out with some controversial claims during a Q + A with FourFourTwo. The English defender was playing for the Arsenal's north London rivals Tottenham for almost nine years before making the switch to Highbury where he picked up major honours as a footballer.
Campbell claims that there were 'Muppets' earning more than him at Tottenham and that his growth as a footballer was not recognized at White Hart Lane as to the reasons why he decided to join the club's fiercest rivals.
"When I say muppets, I was talking about guys on three times more than me yet nowhere near the England team," he said. "They were on a great wage but not performing. I was on far less but I can say I was performing all the time – on and off the field."
The invincible squad member returned to play for the Gunners back in 2010 after a 4 year gap and had the opportunity to return to While Hart Lane. The 40-year old re-lives the match where he was on the receiving end of an extremely hostile reception.
"Football-wise, the crowd got me wired," he said. "I don't think many in the game have played in one with that type of atmosphere, no chance. I felt on a different level – I was alive, it was an incredible kind of feeling.
"But on an emotional level, it was disgusting. Yes, I knew how people would react but that level was just… [shakes head] there were biblical kinds of flags contradicting each other… there were drapes everywhere… all those balloons.
"And the faces! It was like people wanted to kill me with their expressions. There were men, women, children, black, white, Indian. It was just like, wow. So emotional, it took a lot to get through the game and that day."