If rumours are to be believed, Arsenal are interested in signing Slovenian goalkeeper Jan Oblak from Atletico Madrid. The 23-year old has been brilliant for Atletico ever since he moved to the Spanish capital from Benfica. And he has continued his good form this season, having made 20 saves so far this season in La Liga and keeping 6 clean sheets along the way.
There is no doubt about the abilities of the giant Slovenian but does it make sense for Arsene Wenger to sign him? Probably not.
Petr Cech has been a rock in the goal for Arsenal this season, having kept 4 clean sheets in 13 appearances the fourth highest number of clean sheets for a goalkeeper in the Premier League. He has made 29 saves so far, having let past only 13 goals till now. Add to that 34 successful claims of the ball and 3 punches, it makes a solid reading into the Croatian's performances.
The 34-year old has been an inspirational figure ever since making a move to the Emirates from Chelsea and has just kept getting better with age. He has been a prominent figure in Arsenal's recent run and always seems to pull out his best in crunch encounters.
And in David Ospina, Wenger has an able deputy. The 28-year old Colombian has been used only in the UEFA Champions League by the Frenchman this season and Ospina has managed to present a good account of himself. He has managed to hold on to a shut out twice in five appearances, having made 9 saves.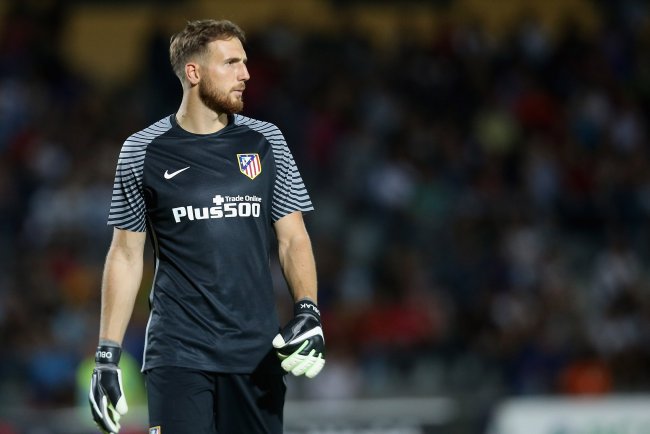 He has shown good presence and command in his box having made 14 claims at a success rate of 100%. The Colombian's distribution from the back also has been quite efficient with a high 74% of his attempts to find a teammate being successful.
There is fierce competition between the two shot-stoppers and throw into the mix a talented understudy in Emiliano Martinez and you have a good group of goalkeepers.
But having said that, there is no doubt Oblak will be an improvement on Ospina and Martinez, but Cech at 34, is still going very strong and definitely has a few more years of top-level football left in him. So, bringing in Oblak, who has a release clause of 85-million pounds, at this stage does not make sense, unless Wenger is willing to push Petr Cech out or make the Slovenian an expensive number two at the club.
Everything said and done, it will be next to impossible to pry away Oblak from Diego Simeone and Atletico Madrid, who regard him very highly, and one cannot see Wenger going on to break the bank for a goalkeeper, a position where he is blessed with two quality options.