If 2 years from now I told you, that Michael Carrick would become "UNDROPPABLE" ahead the likes of Wayne Rooney, probably you'd smack my head and post a huge facebook status about it. Well, he has become undroppable, so much so that Sir Alex Ferguson has gone on to say that whenever he is deciding on a team against bigger opposition, the first name he jots down is of Michael Carrick. Firstly, Michael Carrick is as important to Manchester United , especially this season as Sergio Busquets is to Barcelona except maybe for the massively hateful play acting. Busquets is said to be the second most important player to Barcelona after the great Lionel Messi which is quite true.
Michael Carrick is no Roy Keane, getting into faces of opponents and telling them that they are pretty much dead during the match. United have been lacking in the midfield department and their 12 point lead in the premier league should not deceive anyone. Michael Carrick is probably the only midfielder who can break into the any other team's midfield across England or most of the world's team. He has been imperative to United's midfield year by year making his place secure as Paul Scholes faded away. The midfielder was at fault for Bayern Munich's first goal in the 2009/10 Champions League season, and then when he made the mistake to give Yaya Toure the ball in the 2010/2011 FA cup semi-final, the amount of abuse aimed at him was unfair but it did happen.
Today when United's midfield is clearly lagging in big names when it compares to Manchester City as seen in the derby on 8th April 2013, Carrick was the only one who was able to do the job properly. He intercepted balls, cleanly tackled to get the ball back. Cleverley and Carrick are the ideal midfield duo for United as Cleverley joins in attacks while Carrick sits back and dictates the game in slow motion. He may not be Scholes, but if that "hole" is to be fulfilled, the entire midfield is to do it together. To give you a statistic, Carrick has attempted over 2000 passes this season with 88% of those being completed and of those completed passes, a whopping 75.2% of them have gone forwards. That is unbelievable. If Andrea Pirlo or Xavi possessed this statistic then we would not hear the end of it for months.  It is the renewed confidence in his ability and the backing he has got from the gaffer.
Since joining United for a hefty fee for £18 million as some might consider, he has gone onto win 4 league titles, and a CL title. Not bad eh? The thing is that he does what he does with such efficiency and ease that people don't get jaw dropping moments out of it. By the time the ball reaches his feet, he already knows what he has to do. This season, he has been giving splendid through balls all over the park, one in recent memory would be to Javier Hernandez against Chelsea. People are more fixated with box to box midfielders who are flashy a bit and score goals, it is not like Carrick would not like to score more, but tactically he is phenomenal.
To sum it up, he is simply underrated. If not for him and yes Robin van Persie's initial exploits, Manchester United would not be where they are right now. Manchester United have a great squad but not a great team as of now and it is Michael Carrick who has been holding these players who are still maturing and adjusting to life at Manchester United together with others who have been there and done that. He is fundamental to them. Press him; cancel him out, United look dogged, even a 6 year old can figure that out. So maybe United  need someone in midfield to compliment him and Cleverley more or his replacement so they can stand up to the best midfields around the world. A tip, next time you're watching United play, pay close attention to Michael Carrick and suddenly these words would appear to make complete sense to you.
Michael Carrick's Match History
credits : whoscored.com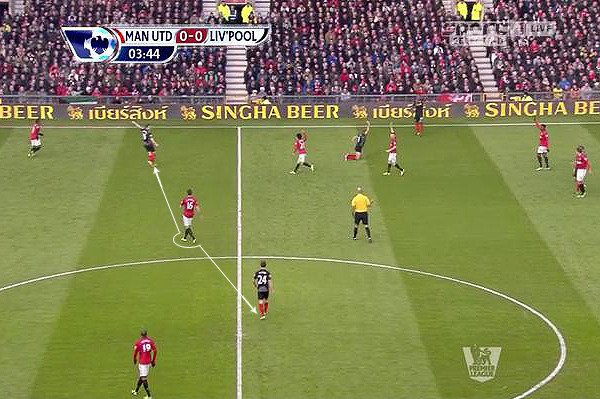 credit : select sport