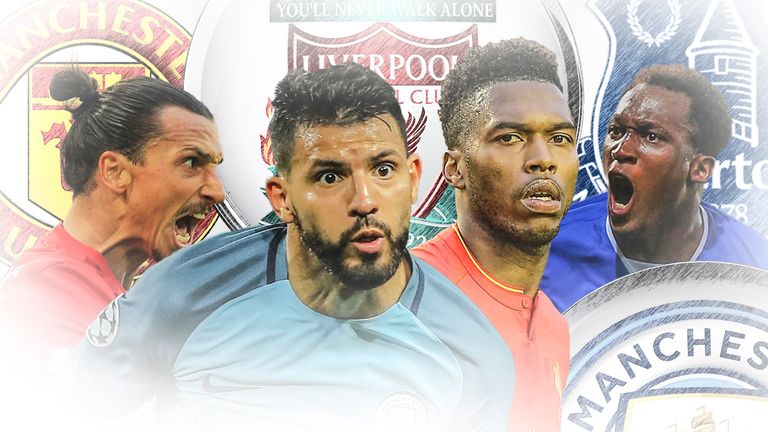 This week the Premier League will bring us one of the biggest rivalries in the history of the game as Liverpool visit the Old Trafford to take on their bitter rivals Manchester United. Also on the same day, the blue half of the Merseyside will go up against the blue half of Manchester as Everton will face Manchester City.
Ahead of these two crucial clashes, we analyze which of the two English powerhouses are bigger in the world of football. Are the Merseyside clubs better than their Manchester counterparts?
We take a look at the average league positions of all the four teams over the last fifty years, the number of titles and honours that they have won, their average attendances and the current global support that each team garners, to decide who comes up trumps.
League Positions
Manchester United and Liverpool are the most successful clubs in England by a great margin, having already won 20 and 18 league titles respectively. But Liverpool have failed to win a title in the Premier League era, while all the 9 titles that Everton have won came before 1986/87.
On the other hand, Manchester City have won two of their four English top-flight titles in the last four years and have been contesting United on every front. However, it also remains a fact that between the seasons of 1964/65 and 1992/93, the Citizens spent six seasons in the second division. They also had a pretty rough period in the late 90's and the early 2000's, as they saw relegation three more times in 1995/96, 1998/99 and 2000/01 campaigns.
According to the Sky Sports Ultimate League – as listed above, that ranks clubs by their average league position over a span of 50 years, Liverpool are the most successful club in the English football with an average position of 3.46, whereas Manchester United, who have won 13 league titles since 1992/93 average a fifth position finish over the past 50 years. Everton are better off than City in these rankings averaging a position of 8.98 compared to the Citizens' 13.62.
When you combine the averages, Team Merseyside end up with an average position of 6.22 compared to Team Manchester's 9.31. So, it is advantage Merseyside with respect to league positions.
Team Manchester 0 – 1 Team Merseyside