There have been several all-action midfielders to have graced the Premier League stage. Names such as Frank Lampard, Steven Gerrard, Michael Ballack all come to mind. These players were equally good in both defense and attack and primed themselves as box-to-box machines that were capable of getting crunching tackles right, at the same time they were also spontaneous enough to lash in screamers from 25-30 yards.
Frank Lampard recently announced his retirement from football and there aren't many like him to have graced the Premier League.
Marek Hamsik is a player of similar attributes to Lampard and the other aforementioned midfielders. The Slovakian has spent most of his career in Italy, where he has represented Brescia and currently dons the colours of SC Napoli, where he has become a cult-figure and is also skipper at the club.
He is someone that could definitely do well in the Premier League, given his attributes. Hamsik is a midfielder who is equally comfortable playing in both central midfield or even in an attacking position, right behind the striker. When he was younger, he would also play on the wings sometimes but as time has gone by, he began to occupy a central berth from where he could influence the game more.
At 29, he has a great experience and could walk into any Premier League side with that kind of nuance and know-how. He is an elegant, versatile and often likes to drop deep to participate in his team's build up play. Like Frankie Lampard, Hamsik knows when to make those late runs into the box, and this always lets him get in on the goal-scoring action.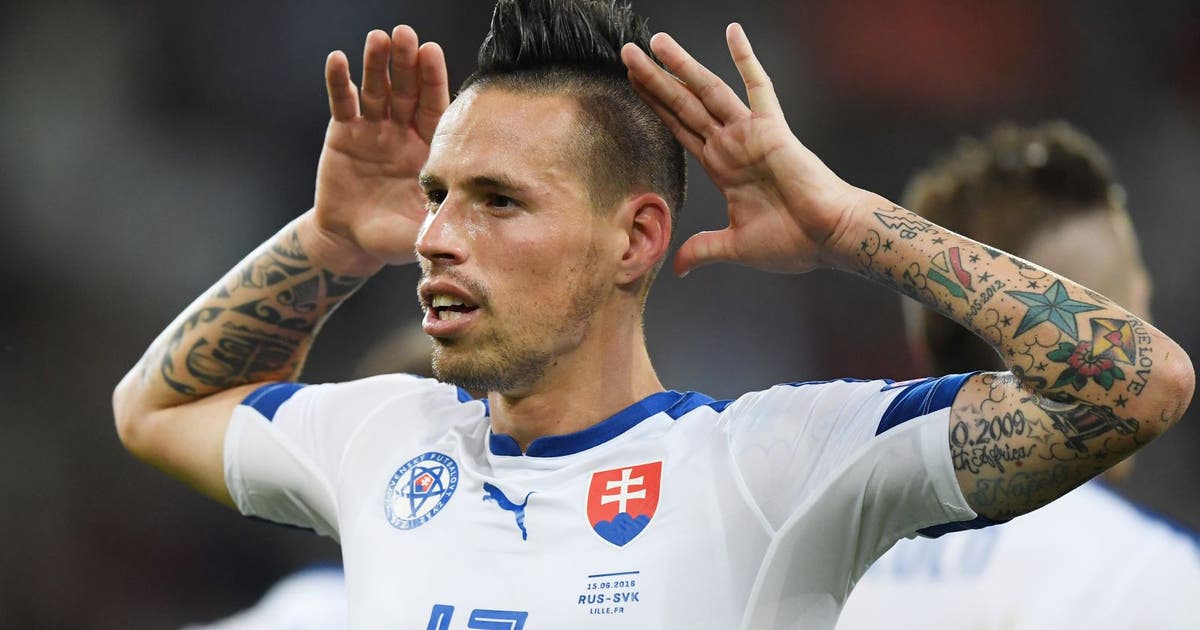 Certainly, a team like Arsenal, Liverpool or Manchester United could benefit hugely. Antonio Conte, who has extensive knowledge of the Italian league will also be aware of Hamsik and could be considering moving for him in order to do well in the league again next season, of course this season they seem to be well on their way to a title win after Chelsea's recent 3-1 defeat of Arsenal.
Hamsik is also extremely aware when he is off the ball and comes across as a natural leader, who likes to lead from the front selflessly. For all his energy and engine-like abilities, Hamsik plays with a lot of flair and subtlety. He has the perfect mix of it, that's what enables him to combine elegance with extravagance and this at times has proved to be the game-changer for his Napoli side.
Hamsik should look to try his hand at the Premier League and this could be perfectly aged to do so, with close to 3-4 years left in him. While staying at Napoli could endear him to the Napoli faithful and board alike, he should look for a new challenge after having spent close to 8 years at the club. The Premier League would surely welcome him with open arms. 4 ex-Premier Leaguers are currently at Napoli and it would be hardly surprising if Hamsik has made enquiries about life in England.