Manchester United's Marcus Rashford vs Manchester City's Leroy Sane – A Statistical Comparison
Rivals Manchester City and Manchester United are currently the favourites to lift the Premier League title this season. While Pep Guardiola's side look unstoppable, standing at the top of the table, Jose Mourinho's men fell to what was just their first defeat of the season, when they were beaten by David Wagner's Huddersfield at the weekend.
Both teams have some star players who are sure to help their sides to some glorious days in the future but it is always interesting to compare players who play in similar positions from two different teams. English international Marcus Rashford, who has been in decent form early this season, and German ace Leroy Sane, who is one of the most important players for Pep, are two players playing in similar positions this season.
While Rashford has 3 goals and 3 assists in 540 minutes of PL action this season, Sane has 5 goals and 4 assists to his name, showing his productivity in front of goal. However, if other numbers are to be compared, both players have been performing equally well.
With a pass completion of 83%, Sane has created 13 chances with 9 key passes to his name. Rashford has a passing accuracy of just 75% and he has created 9 chances so far this season, with 6 key passes to his name.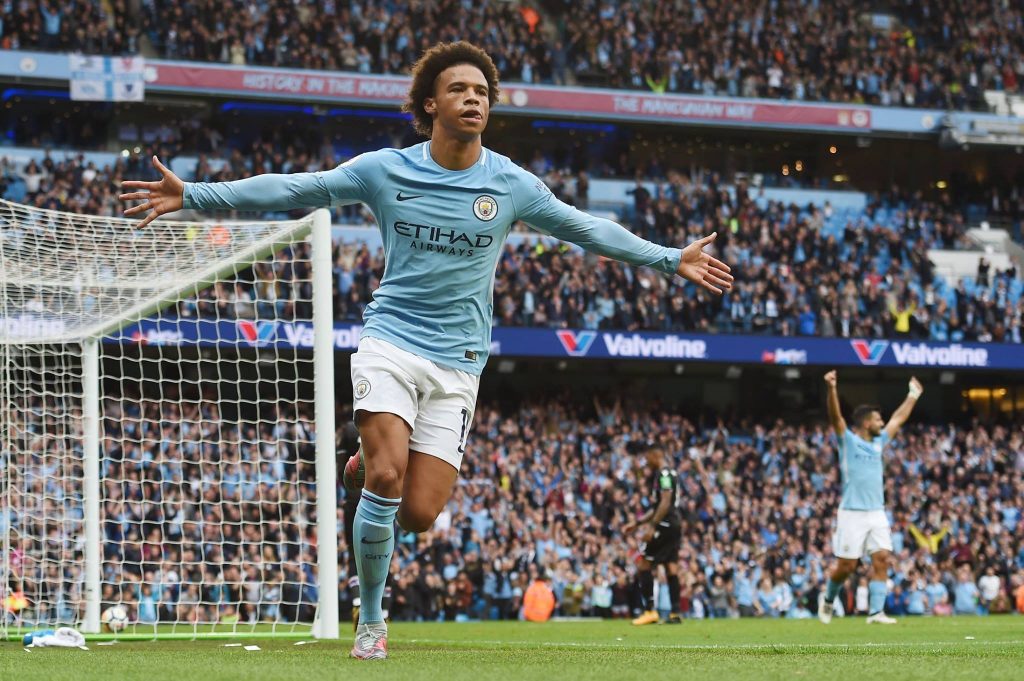 Naturally a winger, Sane has a successful take-on rate of 59.26% compared to just 45.71% for Rashford on the wing. Surprisingly, the German has won 66.67% of his aerial duels and 50.88% of his total duels so far this season.
Rashford has only managed to win 57.14% of his aerial duels, and 46.27% of his total duels. Both players have drawn 8 fouls each and have made 4 interceptions each as well, showing that they are capable of putting in the hard yards when needed.
Sane's stats are surely propelled by the form the players around him at the Etihad are in at the moment. Almost everything seems to be going according to plan for Manchester City, who are at the top of the table, with a five-point gap already.
Manchester United are their immediate threat but have a lot of improvement to do if they are to go all the way this season.
Both Rashford and Sane are expected to play important roles in the squad and it'll be interesting to see if they continue their early season form and help their respective teams to glory.
Stats Credit: Squawka.com