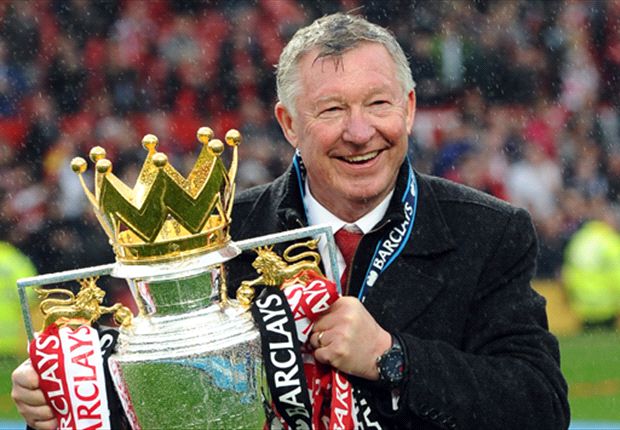 Manchester United gaffers have surprisingly become more vulnerable to social media humiliation than their Chelsea counterparts, with managers of remarkable repute reaching the low point of their careers at the Theatre of Dreams. Despite the Stretford-based outfit being arguably the most decorated English club of this century, what makes the job so challenging?
The decline of the Old Trafford empire started off with the retirement of hands-down their most successful manager, Alex Ferguson, after clinching the 13th title of his regime. Why did his successor, David Moyes, a hugely esteemed figure of that time, floundered?
Fergie earned plaudits for raising world-class talents such as Cristiano Ronaldo and Eric Cantona throughout his spell but, the squad he had left for his compatriot to adopt did not emulate the promise and quality that his squads of the yesteryears boasted. His roster comprised mainly ageing or finished products, with no wunderkinds to flaunt. Ryan Giggs, Patrice Evra, Rio Ferdinand and Nemanja Vidic lasted only a single season after his retirement and by the time these mainstays brought the curtain down on their Manchester United career, they were already past their primes, except for the Frenchman.
As things stand, one struggles for game time at San Siro, one makes up for Louis van Gaal's absence along the sideline while the other shows off his Santa disguise on Instagram. In addition, Paul Scholes hanged his boots for the second and final time and nobody needs to be reminded of the reason why he came out of his retirement. Every single club, at some point, does have finished players at their disposal, but it is always down to the manager to line up their replacement, but Fergie failed miserably in identifying them, let alone signing them.
Strongest Manchester United XI To Face Chelsea: Rooney Has To Start

Warming Up For Manchester United vs Chelsea: Strongest Combined XI Featuring Just 3 Blues
Red Devils faithfuls may not remember branding Tom Cleverley as a future world-class, but they can be spared because their only other option was Wilfried Zaha, who now rots on the Crystal Palace bench. Other promising talents of that squad were Jonny Evans and Phil Jones, but they are miles away from the heights the English media tipped them to reach. The very few survivors, including Chris Smalling, Ashley Young and Antonio Valencia have enjoyed mixed fortune but, with the exception of the former Fulham centreback, stating that they would make the starting eleven of a title winning team needs Hercules-level courage.
Suppose Arsene Wenger leaves at the end of this season, having won the title after a decade. The roster that he leaves for his heir will feature Alexis Sanchez, Mesut Ozil, Aaron Ramsey, Francis Coquelin and Gabriel Paulista in their prime, not to mention youngsters such as Hector Bellerin and Alex Oxlade-Chamberlain, who would then either be or fighting to be the best in the country at their respective positions. Had Fergie been half the visionary that the Arsenal manager is, Twitter would have spared David Moyes the trolls. Louis van Gaal may also have had a deserved end to his managerial career.