Manchester United produced a fighting performance in the second half at the Etihad as the 10 men of United outshone City's 11 in what was a nervy final 20 minutes for the defending Premier League champions. But despite improvement in the quality of the squad and an improvement in the style of football, where passing and composure are paramount in contrast to the hoof-ball approach of last season, United have suffered their worst start to a campaign in 28 years with a mere 13 points from 10 matches. Louis van Gaal's team have won only 3 of his 11 competitive matches in charge, none away from Old Trafford.
But despite the slow start to the season and the team languishing in 10th position, there's a sense of positivity and calm around the club, a feeling resonating among the fans alike. In Louis van Gaal, United have a manager among the well-traveled elite of football management, a manager with an impressive CV few can match. The Dutchman asked for three months for his philosophy to kick in, and for the players to get acquainted to his methods and style of play, and despite the results, United have shown an improvement in every game. In an attacking sense at least. The defence has been paper-thin at times, not helped by first-choice defenders walking into treatment rooms regularly.
United have been unlucky with injuries at the back and the back four should be stronger when the likes of Jones and Evans are back. However, United need a marquee signing in defence, a proven top draw defender who can walk into the team and make a difference. And drawing from the idiocy displayed by Chris Smalling on Sunday, they need a leader in defence. Maybe as early as January.
However, we take a look at 3 players who should be loaned out or sold in January to possibly finance/make way for that big name defensive signing.
1. Anderson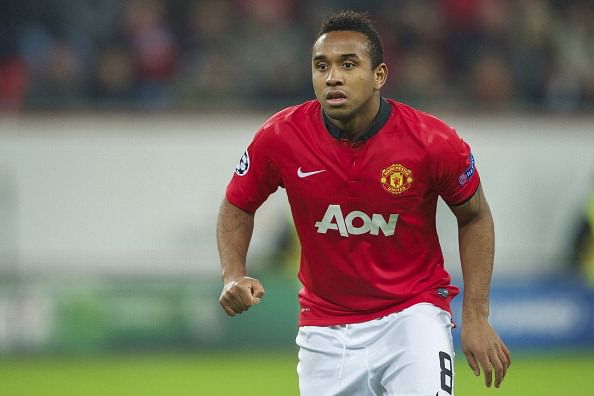 Signed for a massive fee from Porto in 2007, Anderson has grown into a player United can't get rid of, the player nobody really wants. Anderson is living a lonely existence at a club where he was once billed as 'better than Wayne Rooney' or the 'next Roy Keane'. Anderson has been out of Louis van Gaal's thinking for some time, and has been playing alongside United's next generation of stars in the U-21 team. A player who was seemingly destined for big things after he scored a successful penalty in the '08 UCL final and started the final the following season against Barcelona has rather faded into obscurity. The midfielder also failed to impress in his loan spell at Fiorentina last season as his career continues to resemble another one of those stories of a sad waste of talent, thanks to questionable work-ethic and lack of dedication.
Anderson is on an aimless road at United, and while possible suitors for the Brazilian are unlikely, United should sell/loan the former Porto man in January if the offer comes along.
2. Anders Lindegaard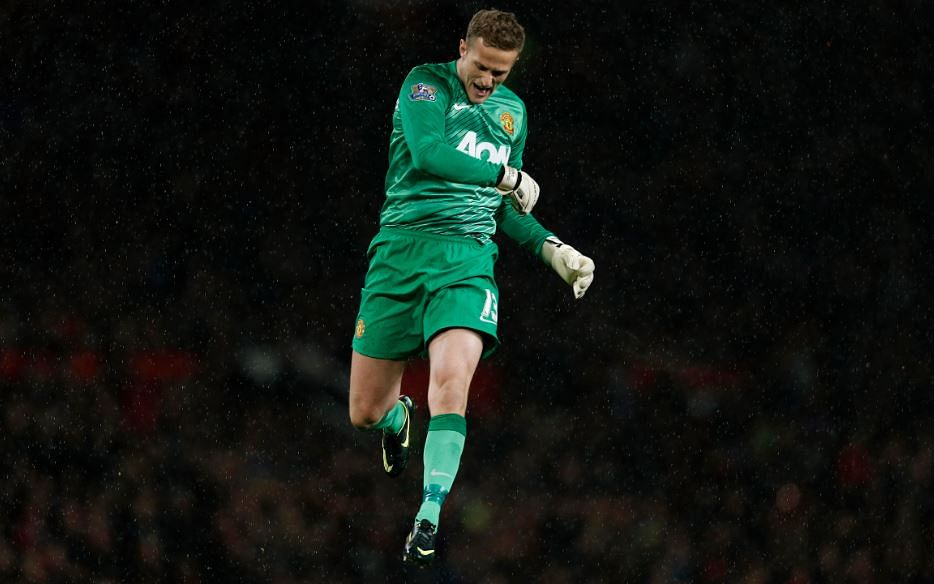 Since arriving in Manchester from Aalesunds FK in 2010, Anders Lindegaard has made only 19 appearances acting as deputy to Edwin van der Sar and now David de Gea. The Dane is yet to start a game in any competition this season and with the Valdes signing looking a possibility, his future is clouded in doubt. Lindegaard has literally failed to pose any sort of challenge  for the Spaniard for the first team spot and van Gaal believes Victor Valdes' experience will make him an able deputy for David de Gea.
So, Lindegaard leaving the club in January is a real possibility, with Valdes, who is currently training with the United first team, widely expected to sign in January.
3. Ashley Young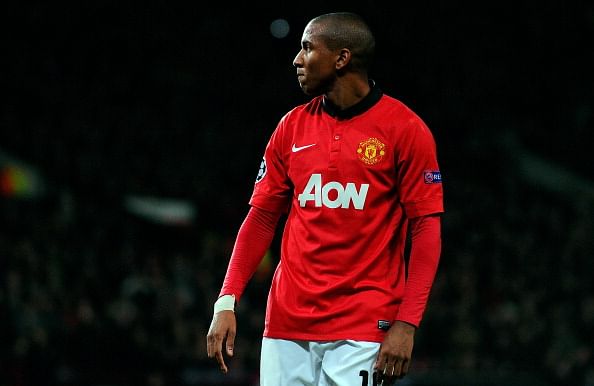 A player who has made it through the ranks in the English game with two big-money moves from Watford to Aston Villa, and eventually to Manchester United, now simply looks ordinary, and not good enough to pull on the United shirt. Ashley Young's career has faded in the last couple of years, and the former England man has barely made an impact at Old Trafford, except throwing himself to the ground at the slightest of contact. There are countless examples of English players showing early promise, but failing to graduate from highly-rated young talent to an established Premier League name. The imagination, pace and creativity of his early days seems to have evaporated and the United winger has been downright dreadful in the last year or so. Martin O'Neil's comparison of his young prodigy with Lionel Messi now seems both comical and farcical.
With Louis van Gaal having discarded the back three idea, Young's days at United appear to be numbered as wing-back would probably have been the only position van Gaal would have trusted him at United. He must be loaned out in January to ease the wage bill a touch, making way for a marquee defensive signing hopefully.