The second season for Louis van Gaal at Manchester United carries a lot of hopes and expectations from the United faithful. The team needed to get back into the Champions League after missing out a couple of seasons ago under David Moyes and Van Gaal ensured at least the club returned to the premier competition in Europe.
Continuing the trend of spending big, United saw some really huge signings from the experienced heads of Schneiderlin and Schweinsteiger to young and expensive players like Anthony Martial and Memphis Depay. This did feel like the United of old was back, especially when they managed to keep David de Gea from the clutches of Real Madrid.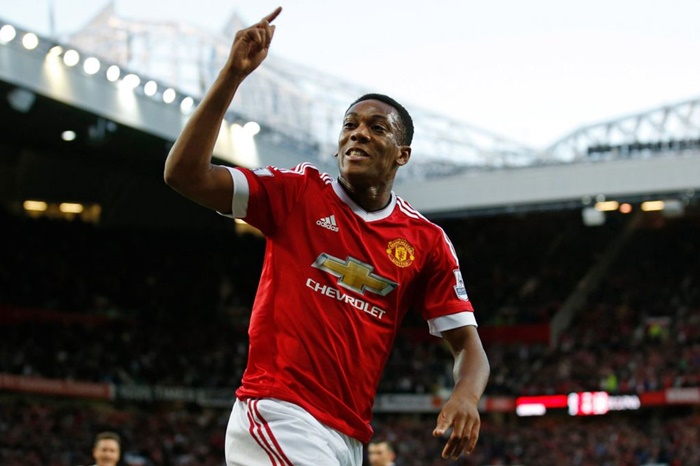 The season though didn't start as well as many would have expected, United easily made it past the qualification rounds of the Champions League but in their first game in the Premier League, it took an own goal from Tottenham 's Kyle Walker to separate the two teams.
United then made it two out of two with an unconvincing victory at Aston Villa thanks to Adnan Januzaj's goal, and the Belgian was then shipped out on loan almost as quickly as he seemed to be getting his feet at United.
The real stutter came when they faced Swansea City and United succumbed to their first loss of the season but Swansea have been flying high this season and United still didn't hit their stride or at least didn't seem to hit their stride. The big test for the side came when they faced their arch rivals, Liverpool and a brilliant performance, marked by a super goal by Anthony Martial put some gloss on the scoreline but that seemed to give Manchester United the momentum they needed to push on.
Another tough away game awaited Manchester United at Southampton and although the Saints tried valiantly to get a point against the Red Devils, United held on for an important 3-2 win, which lifted them to the top of the Premier League table for the first time in nearly two years. This was coupled by a surprising loss for Manchester City but all the joy didn't last long for the Red Devils as they were walloped 3-0 by an electric Arsenal side, which just showed that Manchester United aren't the finished article yet.
One of the major talking points this season has been the lack of goals from Wayne Rooney. Although that hasn't affected United all that much as they still sit in third position in the Premier League, it is a cause for concern.
Europe calling?
The Champions League group stages didn't start all that well with the loss at PSV but losing Luke Shaw for almost the entire due to a bad injury was the worst bit of news for the Red Devils. They did get their act together when they defeated Bundesliga team Wolfsburg 2-1 but they have to take on CSKA Moscow and then have an away day to Wolfsburg before United can count their chickens.
All in all, it has been a pretty decent season for Manchester United so far. They haven't played amazing football but they have been effective, if Louis van Gaal can get them clicking properly, who knows, the Premier League title could well be theirs for the taking.