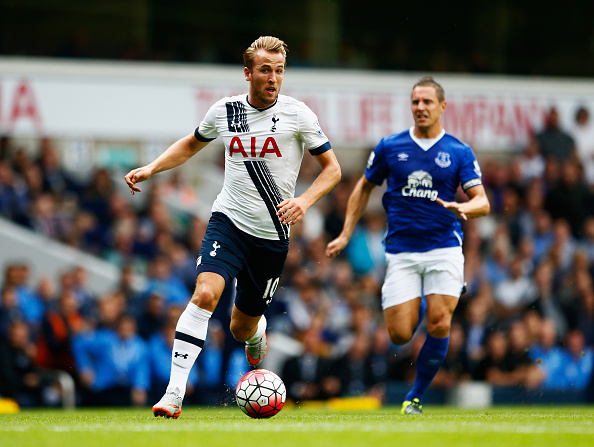 Reports suggest that Jose Mourinho is desperately trying to sign Tottenham striker Harry Kane and the Red Devils have signaled their interest in the superstar by offering him a £150,000 a week offer with a £50million transfer fee.
At Tottenham, the English Forward currently earns £60,000 a week, while the modest pay is a £35,000 as salary and the move to Manchester would be a phenomenal pay rise as Mourinho looks for a replacement for Wayne Rooney and Zlatan Ibrahimovic.
Being in hot form over the past two seasons, Kane netted 21 and 25 times for Tottenham in the 2014-2015 and 2015-2016 campaigns interest from other heavyweight clubs was not going to be a surprise, Chelsea, Juventus, AC Milan, Napoli, Real Madrid and of course Manchester United are eager and linked on purchasing the 23-year-old.
Kane's contract has put some rage among the Spurs' fans as new signings such as Moussa Sissoko are rumored to be earning more than Kane. Amongst these rumors, Kane is reportedly in no hurry to sign a new contract which would see his wages rise to £100,000.
However, the Manchester side is keen on making a statement by preparing an offer of £150,000 per week to brush aside other teams' interest in Kane. The club will also be able to make the deal as their budget and commercial view regarding Kane's global stature as to be the face of the England National team for the next decade or so.
The North-Londoner's though rejected an offer from the same club a year ago when the Red Devil's pursued the striker for £50million. It certainly won't be easy to land Kane, but if there is one club that can, it is Manchester United.