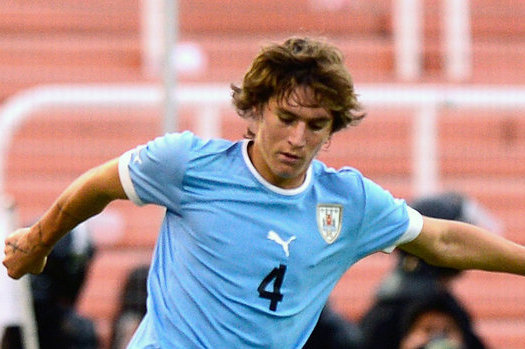 David Moyes is about to sit on a hot seat, if there ever was one. He has been trusted with the job of carrying on the legacy of Sir Alex Ferguson, who was in charge of Manchester United for 26 years and who escalated the stature of the club to an unprecedented height.
It would be very essential that the supporters of the club back him when he formally takes control of the proceedings. Sir Alex Ferguson had also urged the fans to back their new manager the way they had backed him over the years. This plea by the man himself who was instrumental in bringing Moyes to Old Trafford must soothe the nerves of Moyes to a lot extent and he may assume that the majority of the fans would honour the decision of Ferguson like they have always done.
But David Moyes certainly needs to impress the fans initially to keep them interested and a few signings would certainly have helped the cause. Now he could have approached the signings with two frames of mind, one of this option being to straight away go all out for a big money signing in the likes of Lewandowski or Fellaini and be an instant popular figure in the club, or he could have made a relatively unknown signing of a player who could add depth to the squad and portray his intent to take things slowly but firmly.
Well, David Moyes did not deviate from his trademark methods and has chosen the second path. Therefore, without much ado, Moyes has made the first signing of the summer, a 20 year old Uruguayan defender Guillermo Varela.
On joining United the defender has expressed that he hopes Javier Hernandez would help him in settling down at England, as quoted by ManUtd.com, Varela said:
"I have trained with the first-team. I am very happy and I was received very well. It was a surprise to get the chance to test myself with Manchester United. I'm glad and happy, and grateful to Peñarol who allowed me to travel. I was treated so well and Chicharito helped me a lot."
The extremely talented right back is not new to the Manchester United ranks though as he spent a better part of the last season on loan at the Old Trafford. He had shown immense potential during his trial period and that triggered the move for him. His inclusion would definitely increase the depth of the United defence and with Moyes's association, who has a reputation of grooming youngster so successfully behind him, Varale could certainly be a player to look out for.
Although it is very early days, but still it looks as if Moyes has started off his United career in the right direction and this transfer would be the first among many more in years to come.
Here we leave you with some of the pictures of next season's home kits:
Images via: Tumblr