From LVG's sack, to Mourinho's appointment and the arrivals of Mkhitaryan, Zlatan and Pogba, Manchester United are finally destined for the top.
That was the widespread belief in August. But how have the Red Devils faired since the "new era" began against Bournemouth on the 14th of August?
Performance expectations
Having splashed over £150million in the summer transfer window on just 3 players, getting arguably the best striker on the planet on a free transfer and having a storied rival to inspire and push him, many expected so much more from Jose Mourinho.
The bars were set very high for so many reasons. He sure wanted to prove a lot having fallen out with Chelsea months ago, and his ability and track record of delivering big results within a little timeframe was also there.
Manchester United were not just only in everyone's top 4 list, many expected them to actually win the title.
Finally, the right man for the job, who actually should have been Sir Alex's successor 4 seasons ago was here. Glory is going to return to the Theatre of Dreams as this mega-super squad was set to blow everybody away.
How wrong were we!
Performance reality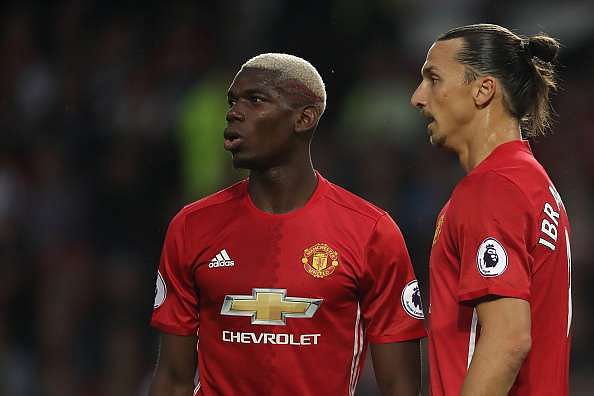 After 11 games, they are 8 points and 5 spots off the summit, and things aren't just going as everyone expected.
From August until the match before the Manchester derby was the only period they lived up to expectations, since then, they have looked disjointed most of the time and went the whole of October without a single win.
Further losses at the hands of Watford and Chelsea, and uninspired draws against Stoke, Liverpool and Burnley sumed off United's season thus far.
Nobody could have predicted such dismal performance from a Mourinho-led United at this point of the season.
Style of play expectations
While nobody expected Jose to bring back entertaining football to Old Trafford, many thought he would at least be an upgrade on the lifeless football the team played under the Dutch.
Being a defensively-minded tactician, and a master in getting the wins by all means necessary, Manchester United were seen as finally going to be able to get a direct style of play under the veteran manager.
Style of play reality
No one can define what system United play. They have been wasteful in attack, scoring just 16 goals and have been out of all sorts at back, conceding 13.
Till now, the coach still doesn't have a regular starting XI and their start to the EPL season this term is actually the worst since Ferguson departed.
Squad quality expectations
While there weren't much departures, the arrivals of Bailly, Mkhitaryan, Pogba and Ibrahimovic were definitely going to add not only much more depth to the squad but turned it into the best in the whole country.
Expectations were high of the team's title chances as a result of the business made in summer. Considering the pedigree of the midfield returning star and the attackers exploits with PSG and Dortmund, it was only normal and right for the Red Devils faithful to dream big again.
Squad quality reality
Sadly, it hasn't been the case and the squad looks like one in dire need of a complete overhauling.
While Bailly performed excellently well before his injury, Pogba continues to find his true calling, and Zlatan just broke a 6-game goalless streak, the Armenian skipper and former Dortmund star has been the worst high profile signing of this season and has seen less than 1 hour of EPL action.
On the other hand, the old team members aren't doing much to justify their places, with Rooney being the biggest culprit.
To say everybody is disappointed by both the coach, for his tactics and a majority of the players, for their terrible below-par performances will be an understatement
Conclusion
Manchester United aren't ready to return to Europe, and it won't be surprising if they finish outside the top 4.