Is Anthony Martial the next Thierry Henry?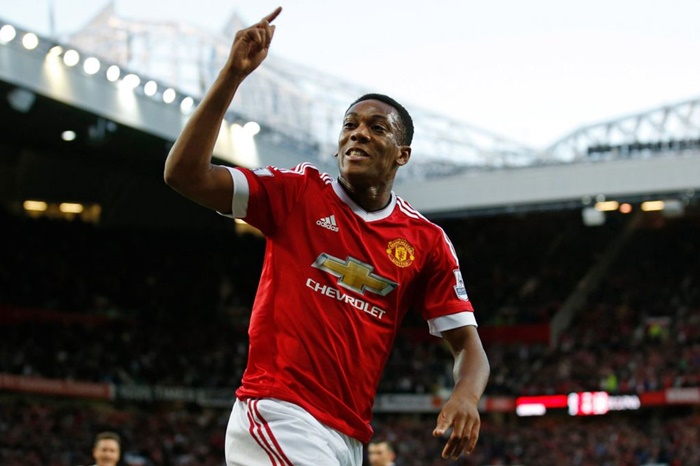 Considering the sudden silence of all those laughing at Manchester United on deadline day when they spent over £36 million on a teenager, Anthony Martial must have done pretty well… and he really has. With 4 goals in 5 games Martial is establishing himself as a fan favourite at Old Trafford, and with a lack of other proven forwards aside from Rooney Martial may be able to force himself into being a permanent name on the team sheet far sooner than expected. The boy has composure well beyond his years, taking his goals with a head cooler than the north pole and his dribbling skills such as those he showed with his goal against Liverpool would be hard for any defender to handle. I can see why he is being likened to a certain other Frenchman with the same traits. After all Arsenal's hero did not have nearly the same start as martial with Thierry not finding the net until his 9th game in an arsenal shirt. So could Anthony Martial be the real deal.
Sir Alex Ferguson himself stated that Martial can be anything he wants to be, a man rarely wrong in terms of scouting talent despite a long list of flops. It's quite the endorsement coming from a manager who claimed to of just managed 4 world class players in his decades of management leaving out players like Jaap Stam and Ruud Van Nistelrooy to name a few. The talent is clearly there in Martial's case, LVG believes it, Ferguson believes it, and he's proved it with the start he has made.
The only thing that's left to decide is whether he can use it and really fulfil his potential to be like his predecessors.
But for Anthony Martial at the moment the sky really is the limit.
https://www.youtube.com/watch?v=qqzN8yLlbHI