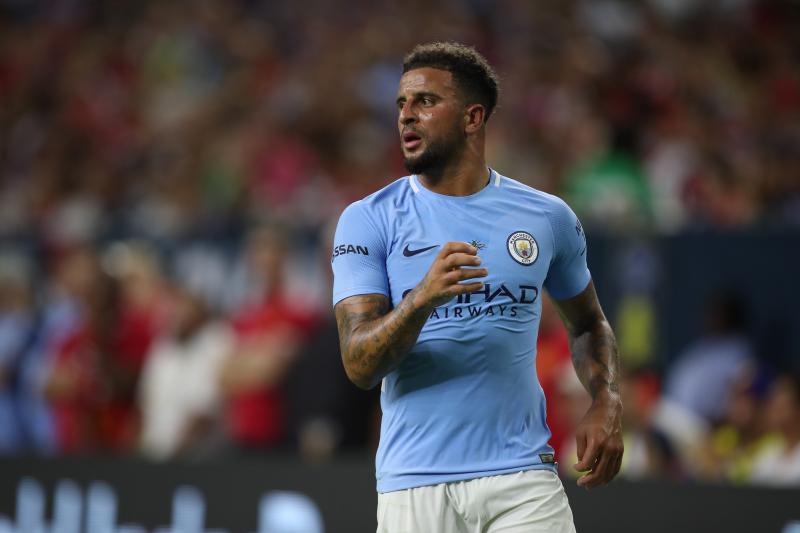 Danilo vs Kyle Walker – A Statistical Comparison
Manchester City are yet again one of the biggest spenders in England this summer and with Guardiola having signed the likes of Bernardo Silva, Ederson and Benjamin Mendy this summer, City have already spent over £200m this summer. But a major portion of the expenditure was to improve the quality at the right back position in the squad with Kyle Walker (£53m) and Danilo (£26.9m), both joining the club recently.
English international Walker is the first choice right-back for the national side and is one of the best players in his position in the country. He is expected to fight for his place in the first team with Brazilian international Danilo, who failed to establish himself in the first team at the Santiago Bernabeu. So who should Guardiola start with at right-back? Who will be dropped to the bench? Here is a statistical comparison of the two players to try and understand who has a better shot at starting for City next season.
Far from being the first choice, Danilo played just over half the minutes Walker got in London, picking up just one goal and two assists all season in the Spanish league. Walker, on the other hand, failed to score a league goal, but assisted 5 times, standing as one of the most productive players in this role last season in England.
With a pass completion of 86%, Danilo created 1.09 chances per game and averaged 0.97 key passes per game, compared to Walker who had a pass accuracy of just 80%. However, the Englishman created 1.30 chances per game, picking up 1.13 key passes per game.
The rest of the stats are quite bizarre, as Walker, who is a more effective player in the attack, won 66.67% of his aerial duels and 54.24% of his total duels compared to just 59.57% and 52.66% respectively by Danilo. The Brazilian is more defensive minded, but he had a successful take-on rate of £56.52%, which is better than Walker's 53.03%.
However, with 2.24 interceptions, 0.42 blocks, 2.54 clearances and just 0.06 errors at the back to his name, Danilo is surely a better player defensively, compared to 1.20 interceptions, 0.23 blocks, 0.07 defensive errors by Walker. The former Spurs man, however, made 3.32 clearances per game, acing Danilo in this stat.
Both players have committed a similar number of fouls per game and have not given away a goal with an error. So Guardiola is sure to have a rough time in finding his first choice this summer.
Stat Credits: Squawka.com