Just like the Premier League, the La Liga in Spain is also going a real shift of control with eight managers leaving their clubs at the end of the 2012/13 season.
The last one of those jobs to be filled was that of Real Madrid. Jose Mourinho now has his long term future tied down with Chelsea and there is someone new in charge at the Santiago Bernabéu.
Big spending Málaga have also got a new boss, as well as Real Sociedad who have Champions League football next year. Their qualification was at the expense of Valencia and they too have a new man in charge.
Here is a rundown of the new bosses and what they need to do in order to make their first season a success.
Athletic Bilbao
Departing manager: Marcelo Bielsa Incoming manager: Ernesto Valverde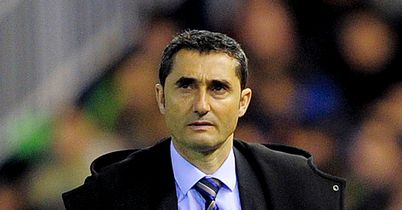 Despite only finishing two places lower than he did in his first season in charge of Bilbao, Marcelo Bielsa's contract was not renewed. The Argentine could have quite easily have been dismissed the year before however, if it were not for the two runners up medals he earned that season.
He managed only a modest 10th place in La Liga, four places down from the previous year, but an appearance in both the Copa del Rey and Europa League finals kept him in charge of the Basque club. Last season though, he could not repeat the cup success and a 12th place finish was not seen as good enough.
The man they have chosen to come in will know his new surroundings well. After just one year at Valencia, Ernesto Valverde will return to the club where he manager between 2003 and 2005.
In the 2003/04 season, Valverde managed to steer Bilbao to 5th place, still their highest finish to date in the 21st Century. He will do well to repeat that success this season but a return to Europe must be the aim for the new boss, especially with the side moving into a new stadium this year.
Celta Vigo
Departing manager: Abel Resino Incoming manager: Luis Enrique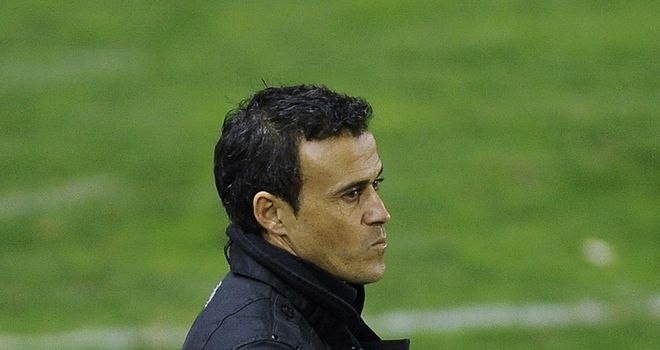 Celta Vigo survived relegation on the final day of last season after being in the bottom three for sixteen weeks but that was not enough for Abel Resion as he left the club by mutual consent. He was only appointed in February after previous manager Paco Herrera was sacked despite leading the club to promotion after five seasons in the second tier of Spanish football.
Resino's departure could be partly down to the fact of the man who they wanted to bring in. That man has now be confirmed as Spanish legend and former player at both the Camp Nou and the Bernabéu, Luis Enrique.
Although his reputation as a player was never in doubt, scoring over 100 goals in La Liga, his credibility as a manager has yet to be confirmed with an unsuccessful one year spell at Roma his last job. Whether he can manage a side with a lot smaller budget is yet to be seen but his aim has got to staying out the relegation zone for the entire season.
Levante
Departing manager: Juan Ignacio Martínez Incoming manager: Joaquín Caparrós
Despite the fact that he was sacked as manager of Mallorca with the side languishing second bottom of La Liga, Levante have appointed Joaquín Caparrós for the 2013/14 season.
Caparrós is the definition of a managerial journeyman. His career as a manager began in 1981 and the Levante job will be the 57 year old's seventeenth. He has managed big clubs such as Villarreal and Athletic Bilbao but his most successful spell was a five year stint at Sevilla, when he signed players like Dani Alves and Julio Baptista.
Juan Ignacio Martínez was not offered a new contract after a disappointing 11th place finish last season, so the new manager will have to target a much higher finish. If he can reach the heights of 6th place as the club did in the 2011/12 season, then his first season will be a success.
Málaga
Departing manager: Manuel Pellegrini Incoming manager: Bernd Schuster
It's one big name in for another at Málaga who are banned from European competitions this year after financial issues. With Manuel Pellegrini loured to money bags Manchester City, the Qatari backed club have turned to another former Real Madrid boss Bernd Schuster.
Despite a good season for Málaga in Europe, reaching the quarter finals of the Champions League, it was unlikely that Pellegrini was ever going to turn down a move to the Premier League.
That said, Schuster is not to be underestimated. In fact, he won the La Liga in his only full season at Madrid with three games to spare. His targets with his new club will only be slightly more modest as Champions League qualification will be the aim but it will not doubt be tough to achieve with many top clubs aiming for those two spots being the league's giants.
 Real Madrid
Departing manager: José Mourinho Incoming manager: Carlo Ancelotti
The last to be announced out of all the incoming managers, Carlo Ancelotti will have a big job on his hands if he is to bring the La Liga title back to the capital. The Real Madrid fans and board are notoriously hard to please and it will be no different for Ancelotti.
José Mourinho's exit was no surprise with the Portuguese looking set to leave a long time before the end of the season. This meant that Real's season really collapsed as it neared the end. Relationships between manager and players hit rock bottom and the new coach's first task will be to rebuild that interaction.
How he reintegrates Iker Casillas back into the squad will be a real talking. The club's captain who has played over 650 games with Madrid was left out of the latter part of the season after his relationship with Mourinho became strained. Whether or not Ancelotti chooses to give him back the number one spot will be subject to a lot of media attention and if he does, he then has Diego Lopez to deal with he did well filling in Casillas' boots.
Unsurprisingly, the aim for Ancelotti this year has got to be the title, the Champions League and about everything else Madrid can possibly win. How much time he has to do this is yet to be seen.
Real Sociedad
Departing manager: Philippe Montanier Incoming manager: Jagoba Arrasate
Following the club's incredible qualification to the Champions League after they beat Valencia to fourth spot, Real Sociedad manager Philippe Montanier unexpectedly chose to leave the club for mid-table French side Rennes. However, the Frenchman is unlikely to ever be forgotten in Basque region after a historic season.
They have placed a lot of trust into new manager Jagoba Arrasate as he is the man in charge of securing passage through the Champions League playoff round. He joined the club in 2010 as youth, before becoming assistant manager in 2012. The main job has now been handed down to him and it will be his first job in La Liga.
The main task for his this season will of course be European progression but he always has a tough job on his hands to try and keep the club's star players with many clubs around Europe drawn to the side's home-grown talent. Players like Antoine Griezmann (although French he joined the club at the age of 14) and Iñigo Martínez had exceptional seasons so will be the radar of many of the European's finest.
Real Valladolid
Departing manager: Miroslav Ðukic Incoming manager: Juan Ignacio Martínez
Martínez was not out of work for long as he was appointed boss at Real Valladolid not long after leaving Levante. He has replaced Miroslav Ðukic who has left for Valencia.
By appointing Martínez, the side has a man who is still relatively inexperienced at La Liga level. He does however, have a solid squad built up by Ðukic to start with and will be looking to build on a very solid 14th place finish in their first season back in the top division.
Valencia
Departing manager: Ernesto Valverde Incoming manager: Miroslav Ðukic
After the disappointment of failure to qualify for the Champions League, Valencia let boss Ernesto Valverde leave for Bilbao and appointed Real Valladolid boss Miroslav Ðukic to try and return to Europe's elite.
After promotion in his first year and then a solid mid-table finish in his next, Ðukic is a man who knows the Spanish game well. He played more than 400 hundred games for Deportivo La Coruña and Valencia so has experience of what it takes to succeed at the highest level as a player.
Now a manager, his Serbia Under 21s were losing finalists in 2007 in the European U21 Championships. He then managed the senior squad for a year before returning to Spain in 2011 with Hércules after a brief stint in Belgium. Those two impressive seasons at Valladolid left him as a much wanted man but he has made a big step up to Valencia where expectations are surely much higher.