To say Manchester United haven't been the same since the legendary Sir Alex Ferguson drew the curtain on his illustrious managerial career at Old Trafford would be stating the glaring obvious.
The club hired Jose Mourinho after the end of last season following Louis van Gaal's failure to return the club to the top in his 2 seasons at the helm of affairs. Though Jose's appointment divided opinions initially, but given his track record of delivering results within a short period of time, he was seen as the perfect man for the job.
However, his reign hasn't started all well and as anticipated, with United sitting 6th place on the log after 11 rounds of games.
How does this current United compare with LVG's after 11 league game during the Dutch last season in charge?
Record after 11 games in charge
In the EPL this term, Jose's side has won 5 games, drawn 3 and lost the other 3, amassing 18 points in total. They have scored 16 goals and conceded 13.
Under LVG last term United had recorded just 2 losses, drew 3 and won 6 out of their first 11 games, totaling 21 points. At the time, they had scored 15 goals and shipped in just 8 goals.
Starting XI
The Dutch coach had a pretty decent starting lineup, with De Gea in goal, while Valencia and Rojo played the respective full backs positions. Smalling and Blind were his choice central halves.
In midfield, Fellaini and Schneiderlin were more regular faces in the starting lineup, while Carrick and Herrera also got a considerable amount of playing time.
Upfront, Rooney ended up playing in the midfield following Rashford's revelation in January, while Martial and Mata/Lingard played as wingers/number 10.
Under Jose and following his squad reshuffling over the summer, the starting XI has undergone slight changes.
De Gea remains in goal, while Valencia and Shaw play in the full back positions. Smalling and Bailly play in the central defence positions, while Blind is also an occasional presence across the 4 defensive positions.
In midfield, Pogba and Herrera are frequent starters, with the trio of Mata, Lingard and Rashford occupying the 3 attacking positions. Zlatan Ibrahimovic remains the team's point man up front.
Amount spent in transfer signings
LVG blew £63million on the signing of Darmian, Depay, Schneiderlin and Schweinsteiger in the summer of 2015, while Martial arrived for £35m. Not 1 of these 5 who cost the club a total of £98million last summer has played an integral role for Mourinho's side this season.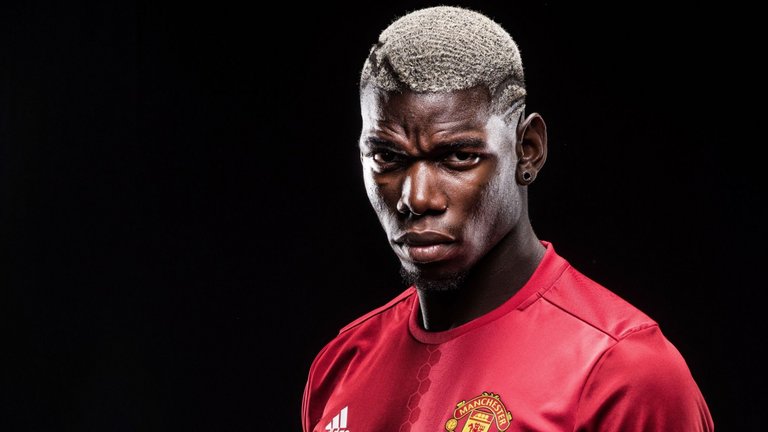 Over the summer, the Portuguese spent around £150million in the acquisitions of Pogba, Bailly and Mkhitaryan.
Save for the latter, the signings have helped United to a certain degree this season and their overall contributions to the team's top 4 cause at the end of the season will be the deciding factor in determining how useful the fees spent on them was.
Major Goal Providers
Under LVG, Rashford and Martial became the major goal suppliers as the club's disappointing season came to an end, with the English youngster grabbing 5 in his 11 appearances, while his French teammate emerged the club's highest goalscorer with 11 goals in 31 league games.
The club scored a total of 49 goals, with Rooney and Mata also weighing in their quota with 8 and 6 goals respectively. The 4 attackers were responsible for 61% of the goals under LVG in 2015-16.
This term, United have scored 16 league goals, with only 6 of their players getting the goals. Zlatan Ibrahimovic and Marcus Rashford have 6 and 3 respectively, while Juan Mata and Paul Pogba both have 2 each. Anthony Martial, Wayne Rooney and Chris Smalling have 1 apiece.
Similarities
One thing which is common between both versions of Manchester United teams is their unentertaining style of football, and it would have been forgiven if only it was result-oriented enough. The fans are still dying to have that Fergie brand of football get played at the Theater of Dreams once more.
Both van Gaal and Mourinho look(ed) incapable of turning their squads into a solid unit, regardless of the individual talents their teams boast(ed) of.
Did Sir Alex Ferguson's timely retirement leave the Red Devils with a conundrum the best tacticians have failed at finding a solution to? Or do United need a manager in the mould of the Scot to help return them to the pinnacle of English and European football?