Huddersfield Town 1-2 Arsenal: Gunners get a crucial away win to stay in top-4 hunt
Injuries and three goals conceded against Manchester City were all something that Arsenal looked to put to bed against Huddersfield Town on Saturday night. And given that they were facing the rock bottom side in the Premier League, few would be punished for hoping that it would be an easy fixture.
But given that they are sitting rock bottom, the Terriers clearly had nothing to lose as they gave Arsenal a battle that involved a few kicks, bruises and goals.
New manager Jan Siewart is looking to build his career at the John Smith's Stadium, much like his predecessor David Wagner did. However, so far, the new Huddersfield Town boss has had it tough, with the home side scoring just 5 goals at home coming into this fixture. And while Arsenal have had their defensive issues, Huddersfield Town had their offensive issues.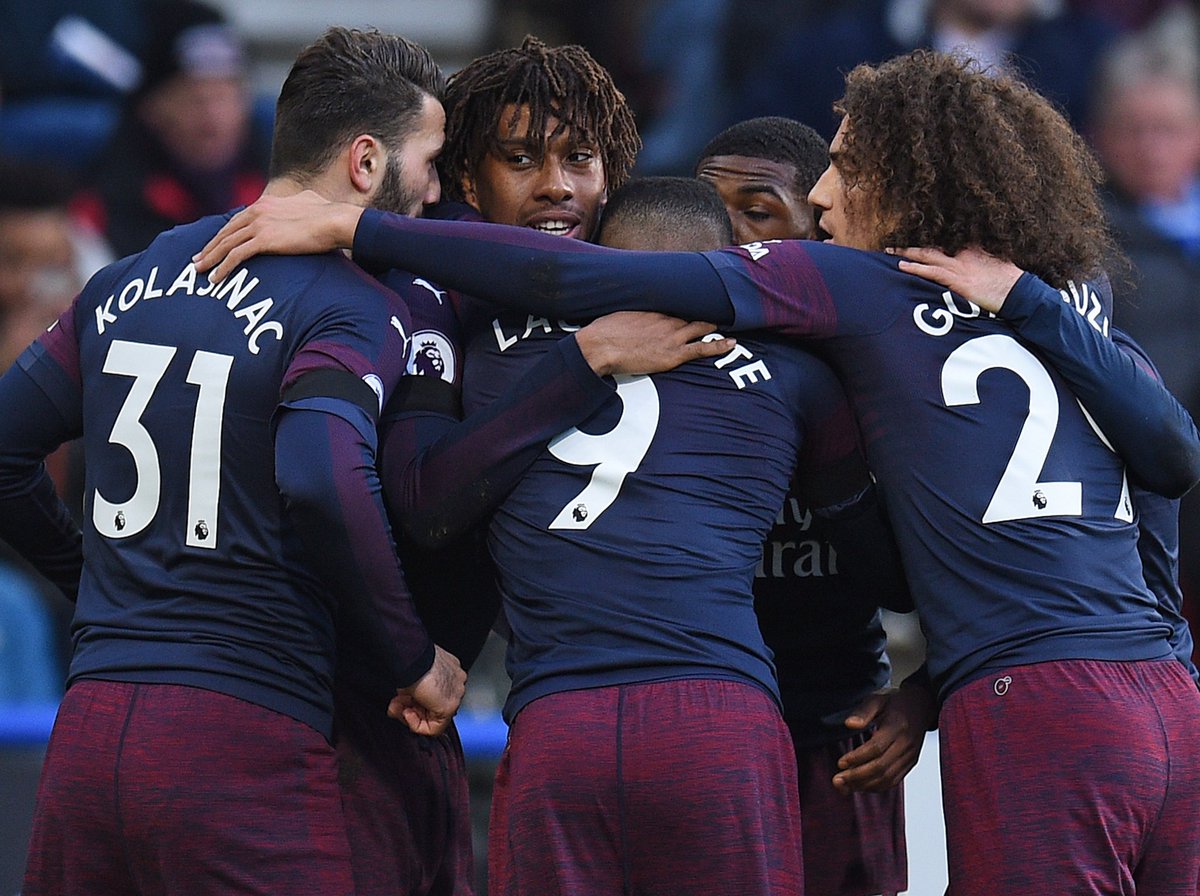 In the end, the game finished 2-1 in Arsenal's favour, with Huddersfield Town finally getting a goal via a Sead Kolasinac own goal in the 92nd minute, effectively ending Arsenal's chances at a clean sheet away from home. The game itself was far from easy for Arsenal, who walked into it on the back of a 3-1 defeat to Manchester City, and Huddersfield decided to pile on to the Gunners' problems.
The home side started the game much like their nickname, hustling and harrying the Arsenal back-line and using a very high-pressing style to great effect. In doing so, the Terriers effectively nullified Arsenal's ability to play out from the back, but at the same time, the home side struggled to do much in the final third.
Read More: Enough is enough: Arsenal offloading £35m liability is a no-brainer and Emery must do it in the summer
The North London side made the most of that, and put two past Huddersfield before the first half whistle, which proved to be the breaking point. Bernd Leno, however, will be cursing his back-line after conceding in the 92nd minute, for he was a mere two minutes away from his first away clean sheet for Arsenal.
The win is something that will boost the confidence going into the Europa League knockout phase next week and at the same time, they stay relevant in the top four battle.
Here's what some Arsenal fans had to say about the result:
Koscielny has spent almost ten years at Arsenal and has had one top partner during that time. His best years are behind him, but I thought he was very solid today & couldn't have done much about the goal. It's great to see him back & playing again after all his injury problems.

— Patrick Timmons (@PatrickTimmons1) February 9, 2019
A much needed away 3 points for #arsenal

— 6thstripe (@the6thstripe) February 9, 2019
https://twitter.com/BTCHDNTKMVB1/status/1094278493435760640
https://twitter.com/PainInThArsenal/status/1094278677792256008
Koscielny is the man of the match for sure.

— Chris P. Bacon (@berdyboy47) February 9, 2019
Another game another nonsense performance…

We should thank God, Huddersfield are just as clueless as us… We should have lost heavily

— One Guy Like That (@ManLikeOezil) February 9, 2019
We shd be beating Huddersfield comfortably

— Gozienna (@Anams_11) February 9, 2019
Lacazette our hero ✌🏿

— Junkie_little (@Junkielittle1) February 9, 2019