Lukaku vs Martial
Two young strikers going full throttle in the Premier League, yet two different playing styles altogether. Anthony Martial is fulfilling his price tag and is showing that he might be the real deal with his pacey runs and link up play while Romelu Lukaku seems to be hitting the stride for Everton this season.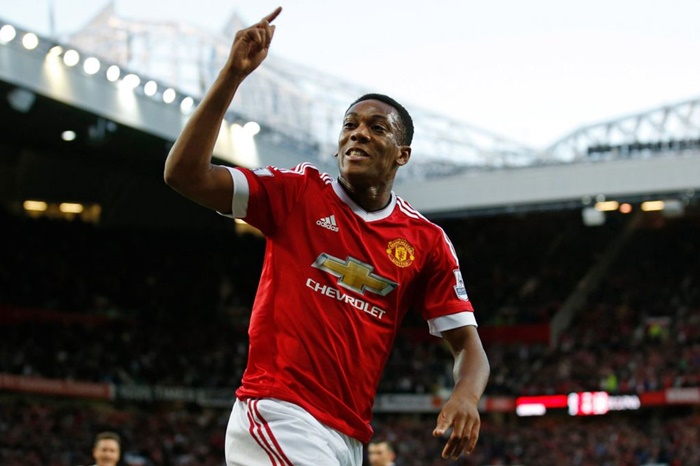 While Lukaku is known for his strength when running with the ball or in the air, Martial is known for his pace and directness when taking on a defence. We look at the performances of these two players in the Premier League this season using Squawka.com.
For the sake of an equivalent comparison, we would be looking at the averages of a few stats from the league season. Lukaku has played eight games this season for the Toffees while Martial has only played four games for Manchester United under Louis van Gaal.
Pace vs. Strength: Who wins?
The need for a striker to link up well with the rest of the team is extremely important these days and the passing ability of a striker is something that should always be on the higher side. Romelu Lukaku does average 19.6 successful passes per game for Everton while Martial averages a little low with 16.5 successful passes per game for Manchester United.
The due are almost inseparable when it comes to successful passes with Martial just edging Lukaku. The French striker for Manchester United has a 70% pass completion rate while Lukaku has a 69% pass completion rate in the Premier League this season.
Lukaku is a better player compared to Martial when it comes to creating chances and key passes with an average of 0.62 key passes made per game while Anthony Martial comes in with just 0.5 key passes per game for Manchester United.
The Belgian striker also wins the battle in chances created with 0.88 chances created per game this season while the Manchester United striker comes in with 0.75 chances created per game. However, all is not lost for the young United striker as he has a better goal scoring record than Lukaku. Martial averages 0.75 goals scored per game while Lukaku just lags a little behind with 0.63 goals scored per game.
The Belgian might take longer to score goals, but he is a more accurate player than Martial as he has a 73% shot accuracy while Martial comes home with just 67% shot accuracy in the league campaign so far.
Many would expect Martial to literally run away with the honours of being the better player when taking on defenders and the French striker does have a 50% success rate when it comes to take-ons, but Lukaku is no slouch and has the same success rate this season as well.
The funny part is that the Belgian striker wins 45% of all his aerial duels, but Martial isn't staying grounded and wins 40% of his aerial duels as well, showing that he can take on the best when it comes to headers.
The two players actually seem inseparable this season or at least up to this season. Martial though has played close to 400 minutes fewer than Lukaku this season and will be expecting more time on the pitch, should he get that, he could turn out to be better than the Belgian but at the moment, there really isn't much to distinguish between their seasons.