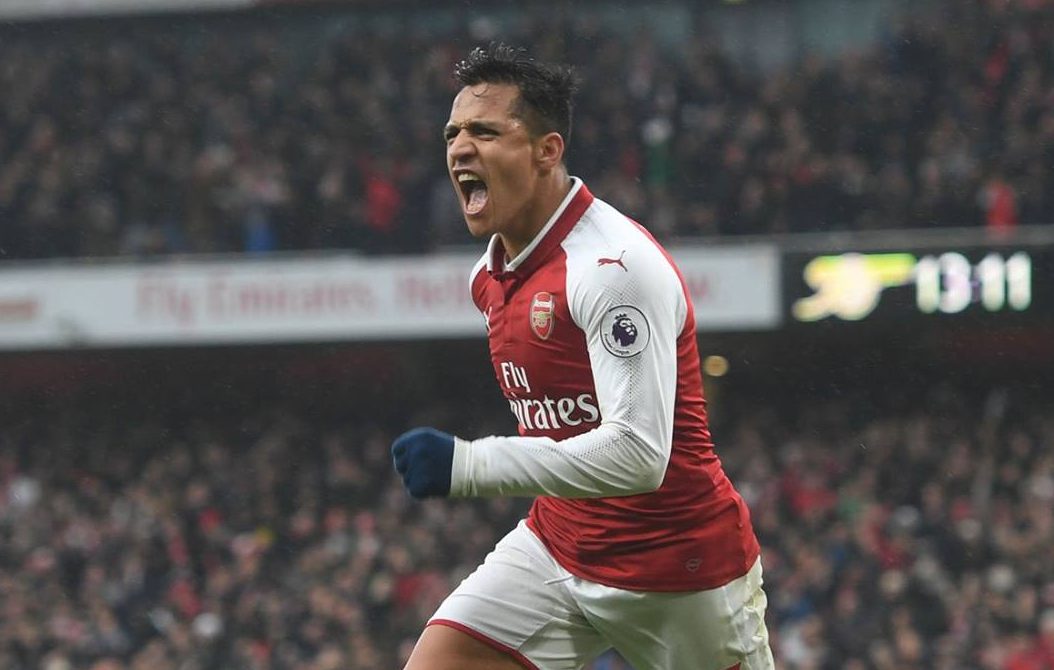 Manchester City Or Manchester United – Where Should Alexis Sanchez Go?
Every transfer window has its share of twists and turns but the biggest plot twist for this January window is the shocking revelation that Manchester United are reportedly harbouring an interest in signing wantaway Arsenal star Alexis Sanchez. All this while, he was poised to join their rivals Manchester City and was quite close to joining them over the summer as well. However, the move did not work out then. But this January, he is expected to leave the Emirates Stadium in search of newer pastures.
Jose Mourinho is understood to be keen on bringing him to Old Trafford. If that really is true though, Sanchez is likely to be better off joining the Red Devils instead of City. Pep Guardiola currently has no shortage of attackers and they are all top-class. The Chilean would have to compete a lot and yet there would still be chances of him assuming a role similar to that of Sergio Aguero's. At United, however, he will be able to enjoy a greater role and would have better starting opportunities.
Now, signing a player of Sanchez's calibre will undoubtedly prove to be quite a coup for United, given their lack of quality attacking options. He did not play in Arsenal's most recent game against Bournemouth, which fuelled further speculations suggesting that he is likely to leave soon. Sanchez can be a lethal gamechanger and he could truly make an impact for the Red Devils. If City truly do drop out of the chase, Mourinho must definitely do what it takes to acquire his signature.
Currently, Mourinho has used the likes of Anthony Martial, Marcus Rashford and Jesse Lingard as wingers but to have a player like Sanchez would prove to be quite beneficial. United signed Henrikh Mkhitaryan to essay a similar role but the Armenian proved to be quite a disappointment, thus making Sanchez a massive upgrade in comparison. He is speedy, creative and is quite energetic on the field. Also, he knows how to bring goals and the Red Devils need a player like that.
Also, the fact that Sanchez thrives as a central striker will also prove to be an attractive proposition for United. Romelu Lukaku's goals have dried up and that has cost them a lot of points. Zlatan Ibrahimovic is yet to return to full fitness and United have a serious lack of options on that front. So Sanchez can also prove to be a valuable addition in that respect. He has been accused of being selfish when it comes to scoring goals but if he were to play as the central striker, United might benefit from his selfishness.
When it comes to playing him as a wide attacker, Mourinho could use him on the left with Jesse Lingard taking the right-wing. Lingard has been phenomenal for United of late and to have two exceptionally talented players on either wing could provide a much-needed boost in terms of chance creation as well. The Red Devils are still in 2nd place but their rivals are catching up and to solidify their stance in the league table, a player like Sanchez could prove to be vital.