Fabinho vs Nemanja Matic: Who is the better midfield enforcer?
Defensive midfield is an important position as we take a look at the higher echelons of football played. Teams like Liverpool, Manchester United, Manchester City, Spurs, etc. enjoy possession most of the time when they are on the field. And in that case, the role of a No. 6 is very important.
A player in that position is usually tasked with winning second balls in order to sustain his team's attack. Furthermore, the player must also be positionally aware to stop the opposition from counter-attacking. If a full-back moves forward and is caught in possession, the defensive midfielder must be the first to cover the wide areas before the striker runs the channel and stretches the game.
Manchester City have one of the best No. 6s in Fernandinho, who played a driving role in all their successes from the previous term. To that end, Liverpool have signed Fabinho this summer, who is a promising defensive midfielder. Meanwhile, Manchester United already have Nemanja Matic, who can perform this role impeccably.
Let's take a look at the latter two's stats and conclude as to why Fabinho is an important signing for the Merseysiders.
Stats Comparison
When we take a look at the stats of a defensive midfielder, tackles and interceptions are of utmost importance. Fabinho averaged 3.4 tackles and 1.3 interceptions per game last season in France, while Matic registered 1.9 and 1.8 respectively.
The Brazilian is quite ahead in this aspect, thus providing him with the edge of being a better attack-breaker. That said, Matic is no slouch and is adept at doing his job fantastically.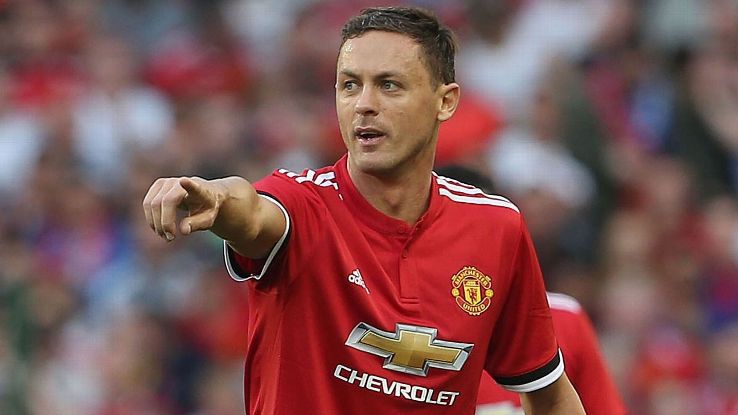 The Liverpool man's pass completion rate is over 86%, compared to the Manchester United man's 72.3%. Passing accuracy is quite important to keep things ticking in the midfield and also to win second balls and sustain the attack.
In terms of aerial duels won, Fabinho's winning rate is 2.9 per game while Matic has an average of 1.6.
Verdict
Stats don't always paint the picture you see on the pitch. But it does give us an idea as to why Liverpool have done a great business to get a player like Fabinho.
With the quality he has shown in European football, one may wonder whether he will be leading these numbers' charts again in England.
Read More: 3 Premier League players who could be on the move today including star Liverpool duo
Make no mistake, Matic is a fantastic Premier League player and has a winner's medal to prove his worth. It is just that Liverpool have lacked a proper defensive midfielder for a long time, and signing a player like Fabinho is gold.
Stats Courtesy – WhoScored.com (Fabinho) & Whoscored.com (Matic)