Why Liverpool should move quickly to sign Andy Lonergan
Liverpool started the season brightly with a 4-1 win over Norwich City. The newly-promoted side were blown away by the Reds in the first 60 minutes or so, but they created several scoring chances too.
Alisson did a great job for the Reds before leaving the field with a calf problem, and this provided Adrian with an early introduction into the team.
The former West Ham goalkeeper arrived on a free transfer after Simon Mignolet left for Club Brugge, and should start more games, with Alisson expected to be out of action for at least four weeks, according to James Pearce.
The BBC claims that Liverpool are considering signing Andy Lonergan on a free transfer, and this deal is a no-brainer for all parties involved.
Reds need experience for Adrian too
The BBC adds that young goalkeeper Caoimhin Kelleher is recovering from a broken wrist and it will be interesting to see who is the back-up for Adrian in the UEFA Super Cup.
The Reds should quickly wrap up a deal for the 35-year-old Lonergan as the former Leeds keeper was a part of the US tour.
Lonergan also played in a friendly against Sevilla and the experienced keeper now knows the Liverpool team well.
The Englishman has loads of league experience but has never played in the Premier League. Pushing a young keeper into the spotlight would not be the right way to go about things, and youngsters like Kelleher need to be brought into the first-team gradually.
Lonergan might not play any games for the Reds as they already have Adrian on the books. The Spaniard is a quality signing but isn't on the same level as Alisson.
The 35-year-old wouldn't cost Liverpool a transfer fee and Liverpool should not wait for the winter window to move for another keeper.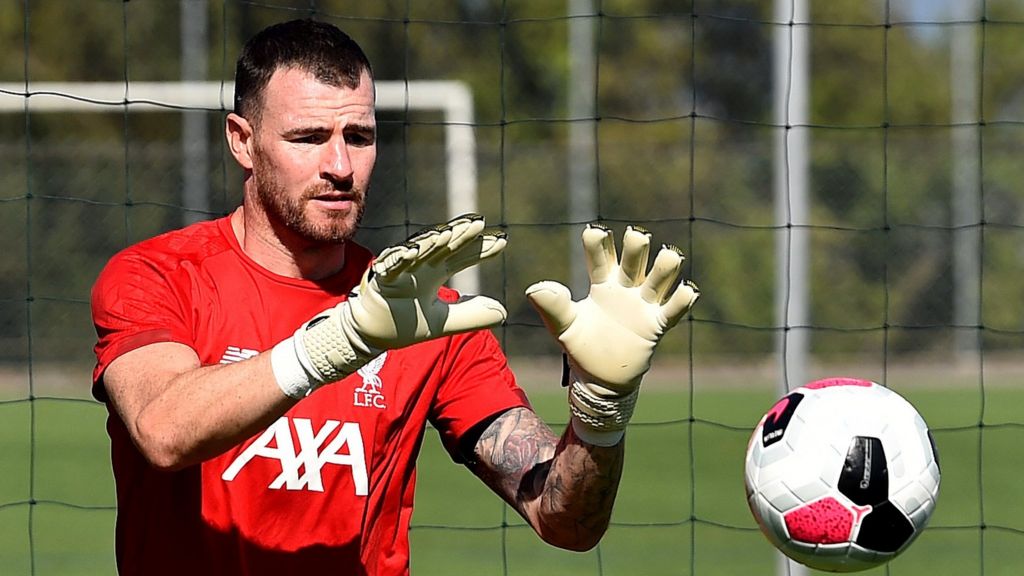 Read Latest Liverpool News, Click Here – Latest Liverpool News
Verdict
The nightmare scenario would be losing Adrian to a serious injury too, and that is when an experienced keeper would come to Liverpool's rescue.
Lonergan might not be the best available free agent for the position, but he has spent time with the Reds this season and is a keeper who Liverpool should sign to plug the hole.