The Liverpool loanees: Who will stay and who will leave?
This summer could take an interesting turn for Liverpool Football Club. It could get better, or similar rueful sentiments could once again eat up the red half of Merseyside. And the focal point of the article is discussing Liverpool's loanees. A few of them had good to satisfactory seasons, impressing the backroom staff on the way, while a few others have failed miserably in catching the eyes. A few others have their futures already cast in stone. We assess the progress of the on-loan Liverpool players over the course of last season, and whose coming back to the fold is advisable, both tactically and financially.
Pepe Reina: No

return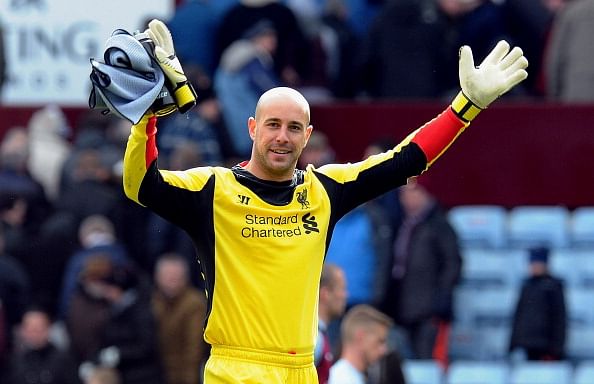 The Spaniard had largely been the jolly good figure in Liverpool over the years he stayed there, and was also named an "Honorary Scouser" by the community. But his fiddling with Spanish giants Barcelona was met by discord around Anfield, and the popular Reina was shipped off to Naples last summer. Reina had a less-than-spectacular season at Napoli, but still managed to win the Coppa Italia.
The reason Reina was farmed out last season was considered to be his high wages. Reina was one of the senior most Liverpool players and was on wages comparable to captain Steven Gerrard. Such big money on an underperforming goalkeeper who was on the wane looked beyond Liverpool's resources as Simon Mignolet was signed to replace Reina. And the manager's trust in Mignolet has made it safe for us to assume that Reina is well and truly a former Liverpool player.
Oussama Assaidi: No

return

 
Oussama Assaidi not returning is a no-brainer for Rodgers as he hasn't fancied the Moroccan from the off and he looks particularly deficient as a Champions League player. It is still up in the air whether he was a Rodgers buy or other factors contributed to his transfer, but the fact that he was bought for a measly 2 million pounds would make it advisable that Liverpool sell him on for a significantly higher price.
The higher price because of Assaidi's relatively good season on the wings at Mark Hughes' Stoke City. Assaidi chipped in with vital goals as the Potters stayed up easily, and a it is rumoured that Liverpool have asked for a fee upto £7 million pounds for him. Tactically too, Assaidi isn't too great a fit as he looks more a soloist and would lack in quick sequences of Liverpool's play unlike Raheem Sterling. His return to Anfield is highly unlikely, but his good season at Stoke could fetch the club some value.
Tiago Ilori: Maybe/may not be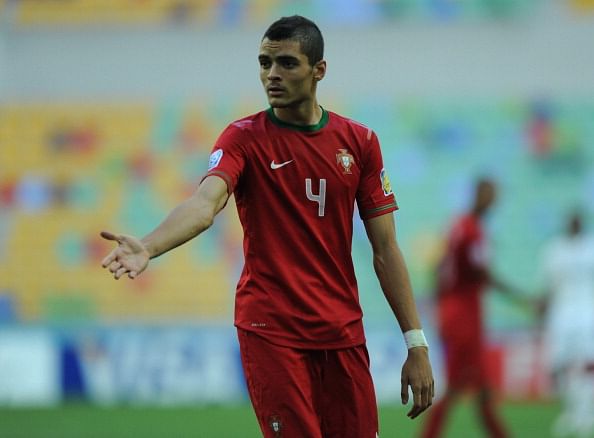 Tall Portuguese defender Tiago Ilori spent half the season on loan at Spanish club Granada, helping them to safety in the process. Illori remained a peripheral figure after signing from Sporting CP, and was thought of as a punt for the future. The signing of Mamadou Sakho meant that Liverpool had too many centre-backs for Ilori to even fight for a starting berth. He was farmed out to let him grab some much needed game time.
Granada provided no such big stage to warrant Ilori's return to Liverpool, although he did put in a tremendous shift against Leo Messi's Barcelona when they won 1-0 at home. Another reason to believe that Illori could be back at Anfield is the leaky Liverpool defence that conceded a whopping 50 goals (too much for a team finishing second). Ilori could be the strong, lanky, solid centre-back Rodgers needs to address the club's problems, but could his inexperience provide a dent to his prospects?
Suso: Almost certainly returning 
Impish Spanish playmaker Suso spent the season on loan at Spanish strugglers Almeria, and was the team's assist leader as he helped directly create nine goals. He had a pretty impressive season by his standards, and at 20, he looks set to be called back into first team plans at Anfield as Liverpool prepare for a gruelling season with European commitments to deal with. Suso has been likened to compatriot David Silva for his flair and touch of finesse, and he would have to do tremendously well to even merit such a comparison.
Suso played as the central attacking midfielder at Almeria and flourished, even scoring three goals. He already has tasted life as a Liverpool starter, when his tender legs were stretched to the limit in Rodgers' first season at Liverpool. Suso has grown into an intelligent playmaker, and would learn a lot if he stays around the likes of Suarez and Coutinho. The only worry could be that he could be used as a bargaining tool in the deal to bring Sevilla full-back Albetro Moreno, but selling Suso could be a big mistake Rodgers and co would live to rue.
Scouting Suso,
Fabio Borini: Returning 
Fabio Borini's ill-fated first season at Anfield began with an injury, and ended with an injury. The combative Italian had an unfortunate baptism of fire, but thankfully he had compatriot Paolo Di Canio, who readily took him on loan to Sunderland at the season's start. And after an indifferent first few months, Borini truly came to the fore as he became a vital cog in Gus Poyet's miracle-workers. Borini scored and setup many an important goal as Sunderland dramatically avoided relegation.
Now that the season has drawn to a close, fans' inquests all around has made Borini all that more precious as he is owned by Liverpool. Borini has already returned to Liverpool, having featured in their post-season friendly against Shamrock Rovers, and is tipped to stay on and play third fiddle to the deadly Suarez and Sturridge. And the fact that there is potentially little value for Borini, who isn't an Italy international and scores far too less for a striker, Brendan Rodgers would like to have him as an ideal super-sub.
Scouting Borini,

Only the players on loan at top-flight clubs have been assessed. Players like Andre Wisdom at Derby, or Jack Robinson at Blackpool are not considered.