Why Liverpool should revive interest in Donny van de Beek
Liverpool were never the hard-edged side in Europe the last term, despite winning the Champions League in the end.
Though there were some of the big names in the side, Jurgen Klopp's midfielders raised everyone's eyebrows with their sub-par performances, which turned out to be one of the reasons for the Reds' Premier League title slip.
And their performances in the pre-season – including the Community Shield defeat against their nemesis Manchester City – seem to have dampened their spirits ahead of the new season.
In terms of transfer business, the Reds aren't among the active sides since there is no urgency for rebuilding the squad. Yet, Klopp has to smear the squad with the velvet touch by bringing in a creative/offensive-minded midfielder – a position that the Reds direly need reinforcements for.
The best option would be considering a move for Ajax prospect Donny van de Beek, one of the most coveted midfielders in Europe. The Reds are one of the potential suitors for the Dutch midfielder amidst competition from Europe's elites, Real Madrid in particular.
Van de Beek – the need of the hour for Liverpool
The 22-year-old is undoubtedly in the long line of exciting talents billed from the Netherland alongside the likes of Frenkie de Jong and Matthijs de Ligt.
Under Erik ten Hag's revolutionary side the last term, Van de Beek proved to be the catalyst, racking up 17 goals and 11 assists in all competitions. One can't easily forget his goals in the UCL knockout stages against Juventus and Tottenham.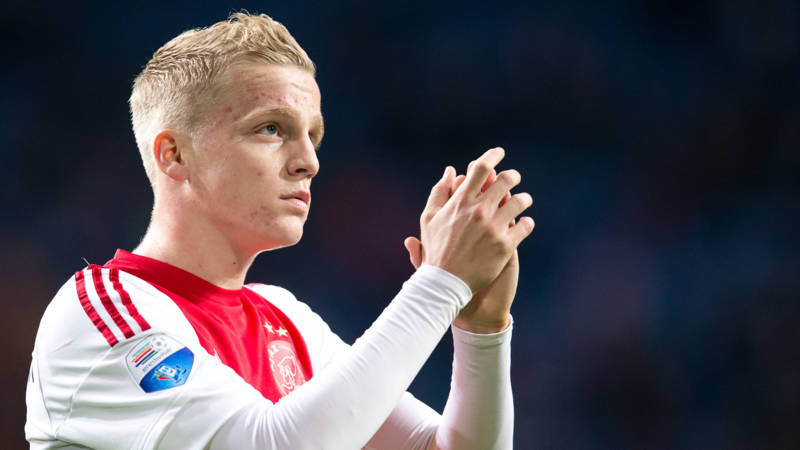 His sublime dribbling skills, appetite for goals, inclination in the attacking third and inherent playmaking attributes make him one of the brightest young talents in Europe.
That being said, the Dutch star can easily plug the holes and play for the Merseyside club in the upcoming season, as he already looks like a tailor-made option for them.
Read more Liverpool FC News, click here- Latest Liverpool FC News
Talking about the price tag, the Dutch midfielder would cost around 60million euros and it is indeed a sensible one for a player of his quality.
Final Verdict
The Reds lacked a creative and goalscoring midfielder last season and it has to be rectified in due time.
Van de Beek's young age and talent would turn the Reds into title favourites next season. Meanwhile, the Dutch ace can grow into a better player under the tutelage of Klopp.