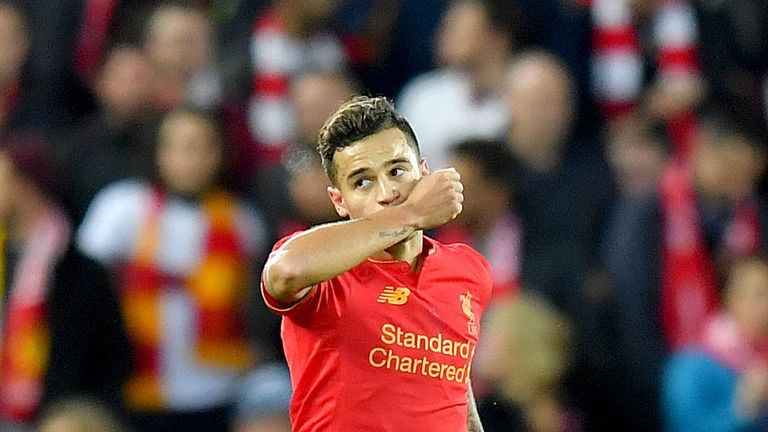 Liverpool ran out 2-1 winners to West Brom at Anfield. It was a comfortable win for the Reds, with Gareth Mcauley's late goal coming as a scare. But they did well to hold onto all 3 points which see them joint top of the table, losing out on goal difference to Arsenal. Clinical goals from Sadio Mane and Phillipe Coutinho gave Liverpool reason to be comfortable. And they looked comfortable all afternoon barring a late defensive error which lead to Mcauley's goal.
Liverpool have looked menacing all season and have seldom failed to impress. Apart from a loss to Burnley and a few draws, the Red half of Merseyside have been scintillating in the way they have played their football. They have also been quite ruthless as the team has not missed many chances. Big wins against Arsenal and Chelsea come to mind. They were unlucky to not get maximum points against United. The match ended 0-0 and it was quite evident as to who left Anfield the happiest. It was Liverpool. They dominated a United team that were a bit flat and defensive in their approach. Mourinho's tactical plan had come off.
Technically speaking, Liverpool have never won a Premier League title. They have won its predecessor, in 1990. It has been a long wait for Liverpool fans. They came narrowly close as recently as 2014, but Brendan Rodger's best ultimately ended the season as second best. Liverpool look strong this season, having settled well under Klopp. The manager too will be happy now that he has stamped his authority on the squad and has brought in players of his choice. The likes of Joel  Matip, Loris Karius, Giorginio Wijnaldum were brought in by Klopp and they have all played a part as Liverpool look to set up a title challenge.
Here are a few reasons as to why Liverpool look like a team that could go all the way this season –
Enterprising style of play
Liverpool have had a swagger about them this season. They have looked sharp. Their midfield has complemented the attack to very good effect. Lallana, Firmino, Coutinho and Mane have been some of the key players who are performing wonders for Klopp. The way they have interchanged passes and created opportunities for each other has been laudable. Daniel Sturridge has been out of sorts and Klopp may look to bring in a natural striker in the January window. This will only help the team as Firmino, who is naturally a wide player or midfielder has been filling in up front.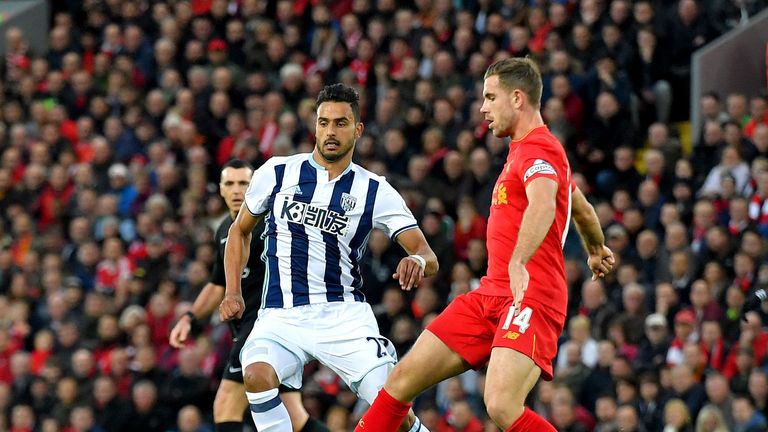 Recently-found defensive stability
Ever since the introduction of Joel Matip, the defense has looked more solid. The Cameroonian defender came in from FC Schalke on a free transfer. It looks to be an amazing bit of business by Klopp. That the club agreed for a deal to be complete way before the summer window shows that he was one that was watched by Klopp and the club for a good period of time and that is a testament to his quality. Dejan Lovren is another player who seems to be more solid this season. Both right-back Clyne and left-back Milner have done decent enough jobs too.
Nerves of Steel
Klopp is the kind of manager to put a lot of faith in his players. He will undoubtedly give them the belief and impetus to continue to perform the way they have been doing off late. The players in the Liverpool squad have also matured over the course of Klopp's tenure so far. James Milner is one who looks to have shouldered most of the responsibility. Skipper Jordan Henderson too has moved from strength to strength and is currently playing some of his best football. Adam Lallana has been terrific and the 28-year old also has a lot of responsibility on his shoulders.
All these factors will come into play as Liverpool chase their first Premier League title. Klopp will be looking to create history and his players must continue to give him the performances they've been putting in.