Pepe Reina has been a trusted soldier for Liverpool over the years since his arrival in 2005. He has made some wonderful saves for the club and has raised himself to be one of the best goalkeepers in the world. But over the last couple of seasons, his form has not reflected his capabilities and he has often looked a pale shadow of his own self. He has made some serious mistakes, mistakes which have cost the club dearly.
As reported by BBC,  Liverpool have already roped in Sunderland keeper Simon Mignolet for a transfer to Anfield and the club will be shedding £8m for the deal. The 25 year old Belgian has also agreed to personal terms with the Merseyside club and the formal announcement would be made as soon as the clubs come to a compromise over his final price.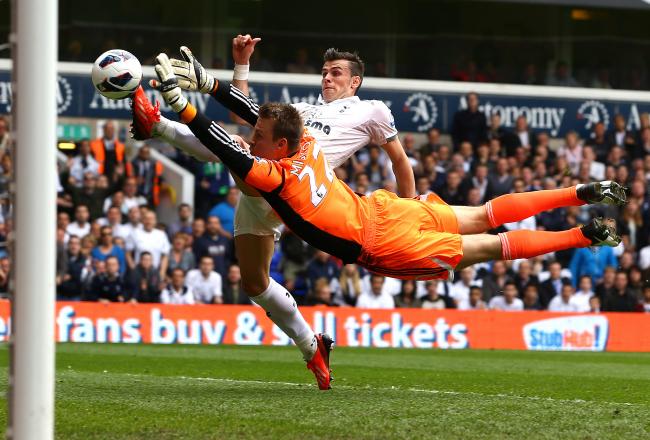 Now a question arises that whether Mignolet is capable enough to be a replacement for Reina and cater to the ambitious dreams of the club. Simon Mignolet arrived in England three seasons earlier and has been featuring regularly for the club for the last couple of seasons. Over the past two years, he has been one of the more consistent keepers in the league, displaying skills and talents that validate his acumen as a Premier League level keeper. A Premier League proven goalkeeper, probably the outstanding goalkeeper of last season, when you consider the team he was in and is currently one of the hottest prospects in world football.
Replacing Reina, who has played almost 400 professional matches for the club, may not be easy at first but at 25 he was the youngest among Liverpool's other targets, Swansea's Vorm and Stoke's Begovic. Although, he may need some time in the beginning, but Mignolet certainly has the capability to don the Liverpool colours for better part of the next decade.
Liverpool are also expected to sign another central defender, apart from Kolo Toure, who has already joined the club. Therefore it will be a new looking defensive unit for the club if Mignolet's transfer is completed. This will also be a huge step for Brendan Rodgers, who, after one full season, will be making some big altercations to the squad.
Simon Mignolet lost his place to Thibaut Courtios in the Belgian setup would wanna reclaim his place as Belgium no.1 for next year's World Cup, therefore, I believe Mignolet will do a good job if he moves to Liverpool and also a better chance for Marc Wilmots to notice him by playing for the Reds.
Now coming to the other side, if Reina is good enough for Barcelona why would he be unsuited for the Reds? Who are already losing Carragher and probably Skrtel at the back so the changes would be massive and difficult to cope with. Mignolet is a solid keeper no doubt, but Liverpool are potentially going from a keeper capable of world class performances even if he hasn't been consistent throughout the whole season over the past few seasons, to a keeper who is yet to show he possesses world class ability with this transfer.
Let's look at some stats here,
| Simon Mignolet | | Pepe Reina |
| --- | --- | --- |
| 38 | Games started | 31 |
| 3420 | Minutes played | 2790 |
| 11 | Clean sheets | 14 |
| 54 | Goals conceded | 34 |
| 149 | Total saves | 73 |
| 73% | Ground 50-50s Won | 91% |
| 75% | Aerial 50-50s Won | 86% |
| 42% | Pass completion | 71% |
| 2 (2 goals) | Individual Errors | 6 (4 goals) |
| 96% | Claim Success | 89% |
 Stats via EPL Index and Squawka.
The two important stats to look at are their individual errors and the pass completion percentage. While Mingolet has only 2 errors to his name, Reina has made 6 out of which 4 goals have been conceded. Interesting eh? Look at their pass completion range where Mingolet has an awful 42% compared to Reina's 71% which may prove to be an important factor as Liverpool need a voice at the back, especially with Carra retired. Pepe Reina is a loud vocal presence as he commands his defence well. Albeit there is another major problem people have forgotten. Liverpool lost their second choice keeper Doni a few months ago, and Jones who is on loan is probably never coming back. So in effect the Reds need 3 keepers and the money to buy them, not to replace Reina.