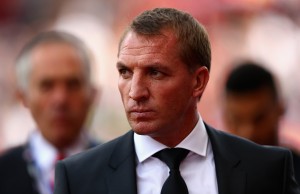 Brendan Rodgers seems to be making it a habit to raid his former clubs for players. He did that by bringing Joe Allen to Liverpool and now is trying to do the same with Celtic as well. The Northern Irishman, who recently became the manager of the Celtic Park club, has tried to sign two of Liverpool's young stars but seems to have failed at that, for now.
Liverpool's Joe Gomez and Andre Wisdom are the two players who seem to be on the radar for the new manager at Celtic and his first advances for the duo has been rejected. Wisdom did spend a lot of time away on loan from the club at Norwich but only made 14 appearances for the club, which got relegated last season.
That certainly was not part of the plan for the youngster as he would have hoped for more playing time at Norwich and instead had to sit mostly on the bench for the Canaries. That did not really help him out and maybe moving to Celtic would again put him on the bench and hurt his chances of getting better with more experience and playing time.
Wisdom has been on the books of the Liverpool team for a number of years and it is time for him to step up. Maybe moving to another club in a lower league, championship maybe, could help him get more playing time and thus would be a real option for Jurgen Klopp the season after his loan spell ends.
Conversely, he should stay at Liverpool too, after all, Jurgen Klopp has often given more chances to youngsters in the cup competitions and that could be the avenue that Wisdom has to look at if he is to have a future at the club.
Gomez on the other hand, is an interesting issue. The youngster only came to Anfield last season and picked up a long-term injury, which he only recovered from recently. His entire season was a washout and he barely had a chance to impress Jurgen Klopp, similar to the case with Danny Ings.
The former Charlton star still might have a future at the club but moving away on loan would just keep him out of the plan for a longer period of time. He should actually think about getting back to full fitness and working with the doctors at the club to be at maximum health before making a comeback in the team.
Both players might feel that there is more comfort at Celtic since they had played under Rodgers earlier but that would actually be counterproductive. The duo must remain at Liverpool and prove to Klopp that they should be in the team and hopefully be a proper starting XI player in the future as well.
For in-depth reviews and ratings, check out bookmaker reviews.