Leicester City are on the verge of making a history as their run to the title has been a successful one. The foxes need only 2 points to win the Premier League title and if they beat Everton, they will be crowned Champions of England.
While Leicester City are moving closer to the Premier League title what has made a bigger news is the fact that Antonio Conte has approved of Thibaut Courtois' move from the Blues.
Further, Arsene Wenger has ranted back at the Gunners disgruntled fans stating that their attitude has created an uncomfortable environment at the Emirates.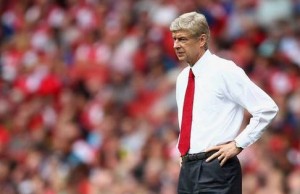 The Red's striker Daniel Sturridge has told manager Jurgen Klopp that he needs to play more it the first team.
Mauricio Pochettino has signed a new deal at Tottenham Hospurs. The manager has stated that he will be taking inspiration from former Manchester United manager Sir Alex Fergusson to build an empire in Tottenham as Fergusson did with Manchester United.