Pierre-Emerick Aubameyang vs Alexandre Lacazette – Is Arsenal's new signing good enough to replace Lacazette and lead the line?
Arsenal have completed the signing of Pierre Emerick-Aubameyang from Borussia Dortmund for a club-record fee of £56m. The prolific striker has become the club's second signing of the January window after they managed to secure a deal for Henrikh Mkhitaryan from Manchester United earlier. The Gunners have been through a lot of ups and downs in the ongoing season so far but signing a player like Aubameyang is definitely a major step in the right direction.
Up until now, Arsene Wenger has had Alexandre Lacazette as his main striker with Olivier Giroud acting as an impact sub. However, as days have gone by, Lacazaette's performances have become quite underwhelming. Hence, Aubameyang could prove to be quite an upgrade because he can be lethal on any given day. It will be interesting to see Arsenal's dynamic with Aubameyang in the mix but having two strikers could also provide Wenger with a lot of scope for using both of them up front.
However, is Aubameyang really good enough to replace Lacazatte and lead the line for Arsenal? Let's take a look at their current season stats.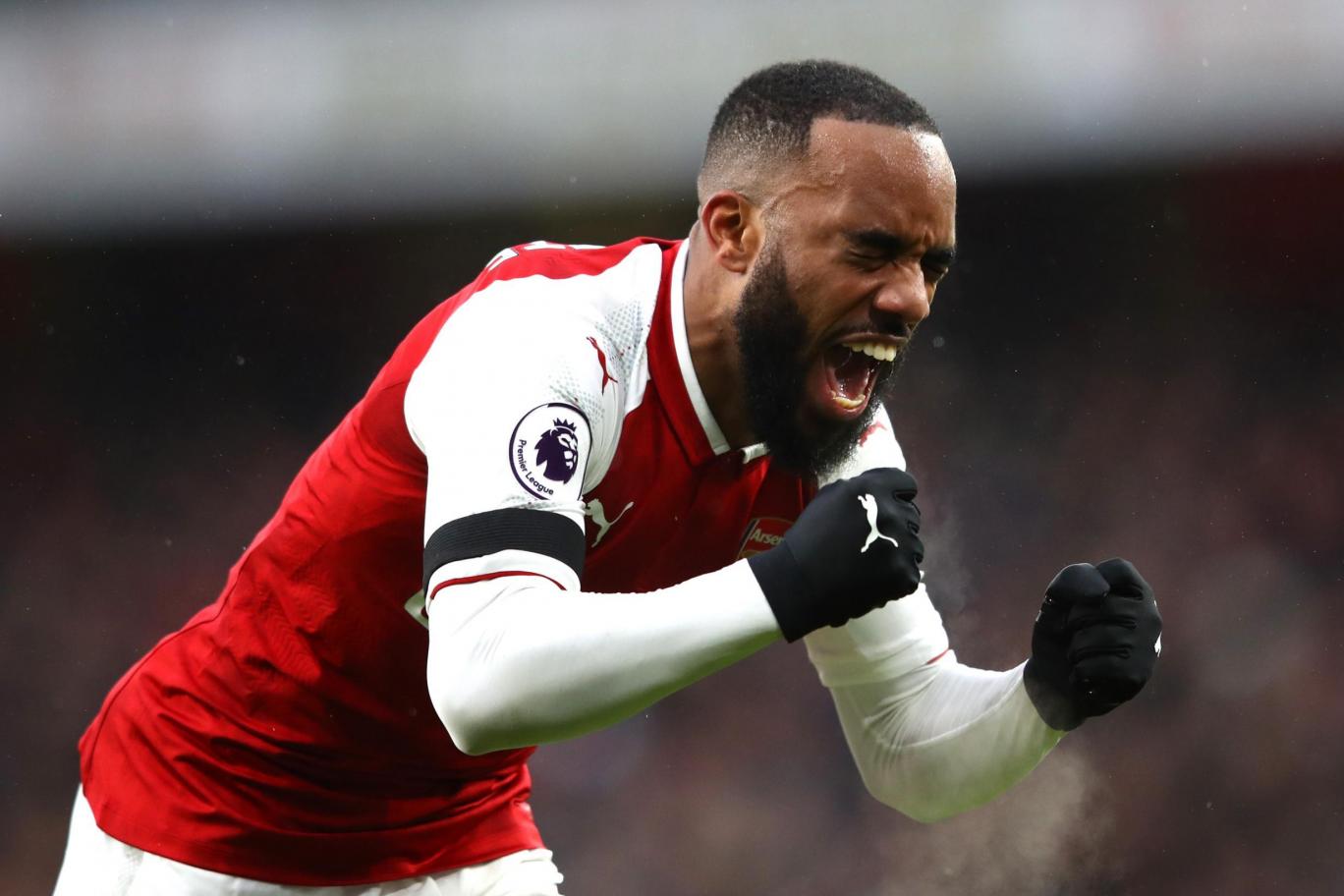 Alexandre Lacazette vs Pierre-Emerick Aubameyang
In 27 appearances across competitions for Arsenal this season, Lacazette has scored 9 goals and provided 3 assists. He has picked up a solitary yellow card and averages 2.2 shots per game. His pass success-rate stands at a modest 75% and he wins about 0.9 aerial battles per match, which does denote a weakness. Lacazette is yet to pick up a single Man of The Match award for Arsenal so far.
Aubameyang, on the other hand, made 24 appearances across competitions for Dortmund, during the course of which he smashed a whopping 21 goals. He contributed 3 assists and was the recipient of a red card in the process. Averaging 3.6 shots per game, Aubameyang's pass success-rate is similar to that of Lacazette's and stands at 76.3%. He wins about 1.4 aerial duels per game and was awarded the Man of The Match award twice at Dortmund this season.
Verdict
As one can clearly see, Aubameyang is most definitely an upgrade on Lacazette and on most Premier League strikers, for that matter. He is agile, sharp and knows how to use his pace effectively to find the back of the net on most occasions. There is absolutely no doubt that Aubameyang is perhaps the signing of the transfer window this January and his arrival could spark some newfound hope in the Arsenal fans after their terrible 3-1 loss to Swansea City last night.