It has been confirmed now that La Liga giants Barcelona are all set to make a January bid for Arsenal forward Theo Walcott. A recent report from The Daily Mirror had stated that the reigning European champions are targeting the Gunners' forward as a replacement for their injured winger Rafinha, with the hopes to adding some more pace to their attack.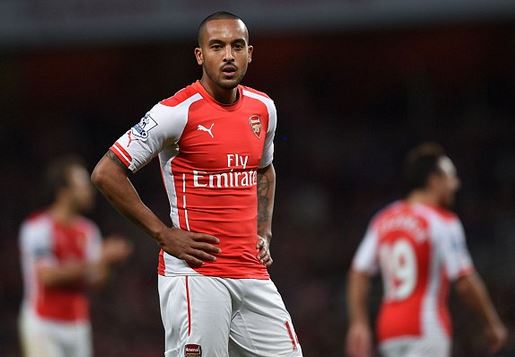 It is not certain yet how much the England international would cost them, but the 26-year-old attacker is an integral part of Arsene Wenger's side this term and has been quite impressive. The former Southampton man has caught the attention of the Catalan side while playing as the lone striker.
With Barca's transfer ban finally lifted in the new year, the club are desperate to add more attacking reinforcements in the January transfer window. Further, speculations of Neymar's potential exit to Manchester United might also force the Spanish outfit into signing Walcott as a potential replacement for the future. Nothing is certain yet, but it could get quite interesting very soon.