Bayern Munich's Joshua Kimmich vs Manchester City's Kyle Walker – A Statistical Comparison
Manchester City reportedly have an interest in Bayern Munich right-back Joshua Kimmich. The German giants will certainly not let him leave for a meagre amount since the 22-year-old has established himself as a key player at the club. He has been starring for them ever since he moved to the Allianz Arena from RB Leipzig in 2015. It is not just his defensive solidity that is viable – the player is also a versatile individual who can truly bring in a lot to the current City team under Pep Guardiola.
He started off as a central midfielder but it was Guardiola who deployed him as a centre-back when the duo spent time together at Bayern. However, Kimmich is now the club's first-choice right-back and has been a rock at the back for the Bundesliga champions. It is undoubtedly a good move to pursue Kimmich since he can bring so much to the club in terms of versatility and squad depth.
Guardiola could deploy him as a midfielder but if he were to target him for playing as a right-back, it will be interesting since City already splashed a huge amount of sum to sign Kyle Walker from Tottenham Hotspur over the summer. That said, which player is better at doing their job? Let's take a look at their stats.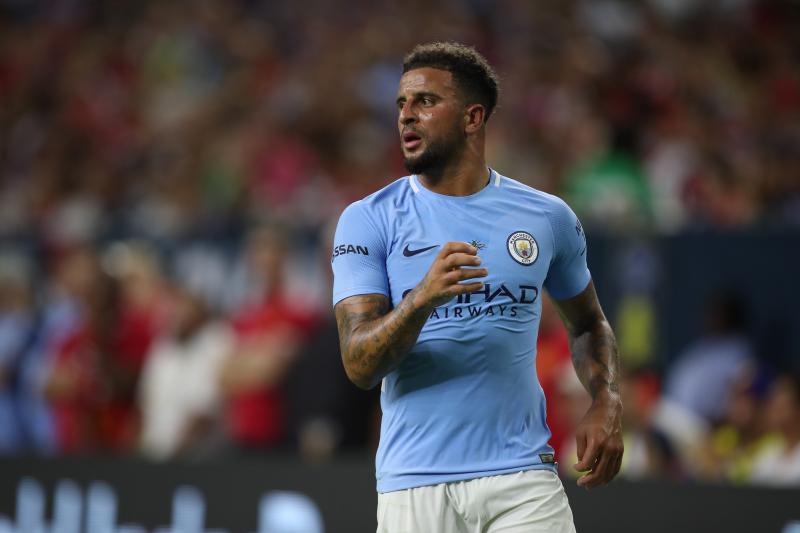 Kyle Walker vs Joshua Kimmich
In 15 appearances for Manchester City so far, Kyle Walker has spent 1304 minutes on the field. He has provided 5 assists while picking up two yellow cards and a red card. He has an average of 0.2 shots per game while enjoying a pass success rate of 87.8%. Aerially, Walker is very strong and wins about 2.3 battles per game. However, the player has not won a single Man of The Match award so far.
Kimmich, on the other hand, is not just defensively solid but also contributes to the attack. In 17 appearances for Bayern this season, Kimmich has spent 1342 minutes on the field while chipping in with 3 goals and 7 assists. He has picked up 2 yellow cards and averages 0.5 shots per game. His pass success rate stands at a whopping 90% and wins 0.7 aerial battles on an average. The player was also adjudged as the Man of The Match in a Bundesliga encounter.
Verdict
It's quite obvious that Kimmich has the better numbers by a mile. Besides aerial prowess, Walker falls short in every aspect when compared to the German. Moreover, Kimmich is a lot more versatile and is only 22 years old, which means he has several years of top-class football to offer. He will not come cheap but a price tag has never bothered City in the past and if Guardiola truly sees a future for him at the Etihad Stadium, he will definitely make a move.