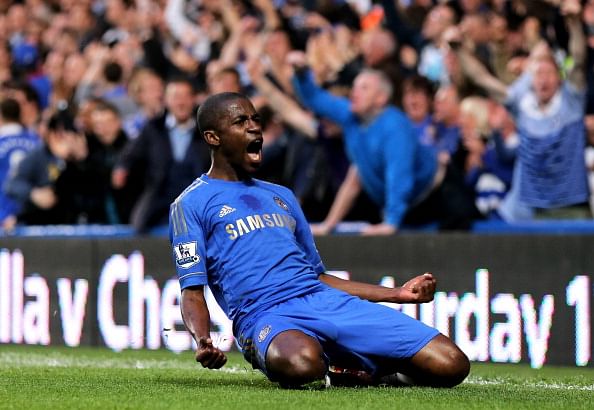 There have been reports that Carlo Ancelotti is very keen to work with Ramires at Real Madrid, whom he had brought in at Chelsea a few seasons ago. So much has been the interest from the European Champs, that there have been absolutely tangy rumours floating in the media. It is somewhat unbelievable for the listener when he hears that there is a rumour which says Real Madrid are ready to exchange Khedira and Isco in order to bring down the asking price of the Brazilian midfielder.
Well, this deal looks way too far fetched to be true. Players like Khedira and Isco's market values are £19.3 and £30.8 million respectively, and putting them together in a deal would be absurd, especially if the player they would be getting isn't one of the world's best. Ramires, by all means is a player whose value is around £26 million in the current market, mostly because of manager Mourinho's important plans involving the Brazilian engine. So, in the news, there have been many articles stating that Chelsea doesn't want to part with Ramires as he's one of the manager's favorite as it was apparent last season as Mourinho dependent on Ramires' work rate, stamina and pace in various positions in the midfield, especially during the bigger games where he played further up the field in order to have a better pressing in the advanced areas.
It is rather surprising that Real Madrid have expressed such interest in Ramires when they have a potent squad to beat any team in the league. Plus with a preference for a 4-3-3, with only three midfielders allowed in the game, Ramires would end up being the substitute or even if he'll be starting, it would be rather ridiculous to start him over the experienced Xabi Alonso.
Yet a deal that involves the likes of Khedira and Isco would be more than enough to price away the Brazilian from Stamford Bridge to the Bernabeu. It can also be one of Jose Mourinho's ploys, by containing a player till the last minute so as to make the buyers desperate and overpay. The David Luiz saga was similar with Chelsea negotiating endlessly behind closed doors, when suddenly PSG popped up with a colossal and obviously overpriced transfer fee.
Chelsea need a strong central midfielder to play alongside Nemanja Matic and Khedira, who has always been one of Jose Mourinho's favourites, can offer a lot defensively as well as offensively in a Chelsea shirt. However, the young Spanish starlet Isco who has immense potential and was one of the best performers for Malaga before Real Madrid bought him to use as a sub, he would not be someone whom Chelsea may look to sign unless Mourinho wants him on the wings to replace one of Chelsea's previous players or to invest in another youngster and loan him out in order to profit from his sale later. Honestly, Isco actually deserves to start for top flight teams without doubt, but the truth is that Chelsea have too many players in his coveted role.
Chelsea have already had a deal made in heaven by having sold David Luiz, who is by far rated at around £30 million pounds to a bid around £50m, this deal, if it goes through, can be another Brazilian getting transferred for a fee, which can be more colossal than the Luiz one, which can make Chelsea earn profits which would be more than thrice the value they paid for Ramires when the bought him, at just around £17m pounds.