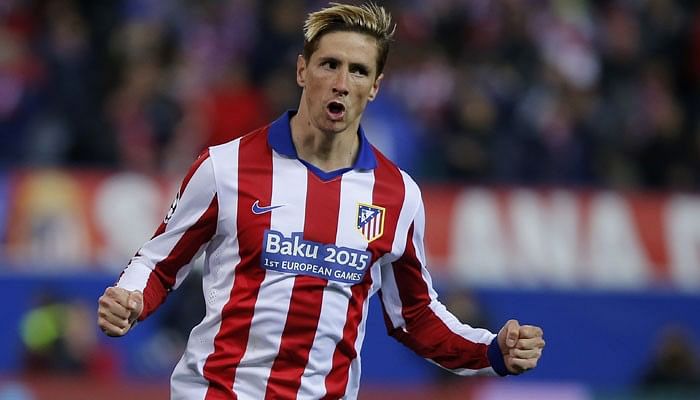 With news filtering in that Fernando Torres could be the player to move out from the Vicente Calderon after his agent stated that the former Chelsea and Liverpool striker had gotten a great deal to make him the highest paid footballer in the world, it might be time for Atletico Madrid to rethink their strategy with regards to their forward lineup.
Atletico Madrid have been known for their quality upfront over the years which has included strikers such as Diego Forlan, Sergio Aguero and Radamel Falcao, haven't really found someone to take that goal scoring mantle that even the likes of Diego Costa had before he joined Chelsea in the Premier League.
This season, their highest goal scorer has been Antoine Griezmann while strikers such as Jackson Martinez and Angel Correa have only managed four goals between them in the league, certainly not good enough for Diego Simeone, though his side sit pretty just behind Barcelona at the moment.
Atletico would require someone to take the pressure off Griezmann and they could have someone in their ranks to get those important goals in the second half of the season. Borja González Tomás or as he is sometimes referred to as, Baston, is one of the highest rated strikers in La Liga and it is a surprise that Atletico haven't called him up this season.
Born in Madrid to play for Madrid
Baston was born in the city of Madrid and joined Atletico's youth system just at the age of four. He started his career or training as a goalkeeper, the position that his father played in but was eventually shifted to a striker role so that he could enjoy football more.
His first major breakthrough came in the 2009-10 season when he was promoted to the B team of Atletico Madrid and he scored 12 goals for the side in the third division in Spain. He did make one appearance for the first team in 2010 but has been on loan for most of his career.
Baston has played for Murcia, Huesca, Deportivo, Real Zaragoza and is currently playing for Eibar. His most prolific season was for Zaragoza when he scored 23 goals in 39 games. This season for Eibar he has been on fire – not on Barcelona or Real Madrid levels though – and has scored 12 goals in just 19 appearances for Eibar.
The 23-year-old has represented the Spanish national side till the U19 level but it would be extremely tough to break into the first team. Baston is a player who is great at winning headers, something that Falcao, Costa and Aguero are good at as well. Plus he is a great finisher of goals and has great power in his shooting also, he is a threat from long distance and from set-pieces as well. So he certainly fits the mould of an Atletico Madrid striker.
His movement off the ball isn't the greatest as he has a tendency of getting caught offside a little too easily. His passing isn't the greatest either which shouldn't be a problem if he is played at the tip of the attack.
Baston would be a great addition to the team if he is recalled from his loan spell. Being a player who has always been a part of the Atletico infrastructure, he would be raring to go and prove his ability for his boyhood club and maybe with links with Tottenham, he could break into English football.