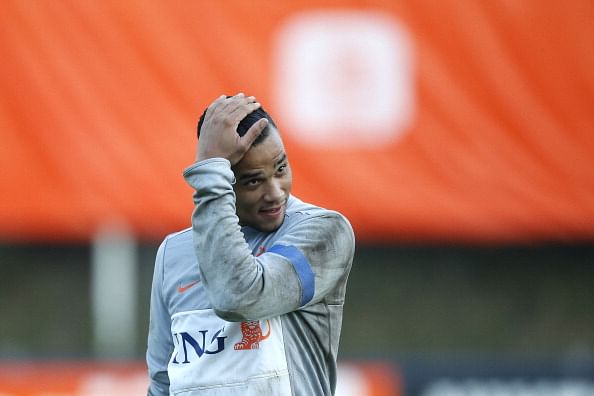 The Dutch international goalkeeper impressed at Swansea City in the past few seasons but last summer gave up a starting place at the Welsh club, to sit on the Tottenham bench.
Since joining Swansea in 2011 at the beginning of their inaugural Premier League campaign, Vorm quickly settled in and became one of the divisions most accomplished goalkeepers. His style fit into the club's philosophy seamlessly and consistent performances earned him international recognition. As Maarten Stekelenburg began to fade from the scene, he was even Holland's number one for a short space of time. A fine accolade indeed.
Vorm was one of the main contributors in a Swans side that quickly established themselves in the English top flight. He enjoyed 3 solid seasons for the club, in which he nailed down the starting jersey between the sticks. However in the summer of 2014, the Dutchman decided to give that position of considerable comfort up, to join Tottenham Hotspur. A strange decision indeed, considering Hugo Lloris is the North Londoners undisputed number one.
The Frenchman is one of the world's best goalkeepers and was displaying no substantial signs of searching for pastures new anytime soon. Vorm is a good keeper but unfortunately isn't quite on the same level as Lloris. This meant he was guaranteed to be a back up option, a status that a player of his class should not be withholding. Did he believe he could topple the former Lyon man or did he just chase the money?
Such is the dominance of Lloris, that Vorm has barely managed a cup appearance, with Pochettino opting to play more or less his strongest 11 in all competitions. At the age of 31, he is relatively young in goalkeeping years but it would appear that he has chosen to sit on the bench for the foreseeable future. In all honesty, unless he is is highly deluded, he must have understood that he wouldn't be in the team. So why did he join? Had Spurs hinted at the possible sale of his competitor when in negotiations? That's the only reasonable explanation I can come up with. His decision was truly puzzling.
As I watched him make a rare appearance vs Sheffield United in the League Cup on Sunday, I couldn't help but think what a waste. Vorm was settled and playing at Swansea, flourishing in the process, in arguably the world's best league. He was turning out for a more than decent side by Premier League standards, who played good football and had acquired some exciting players. Eye catching performances inevitably meant that a move to bigger things may have been on the cards but he's good enough to have made that step up to a club where he would have been guaranteed football.
You can understand a player wanting to join a new team to better their careers but Vorm hasn't done that. He did the complete opposite. The move to Spurs made no sense, and still doesn't. He couldn't have even been offered that much more money, as Spurs wouldn't put the boat out for a guy who they knew would be a bench warmer. However for the sake of Michel Vorm's career, I really hope that he can escape his current plight and perhaps leave White Hart Lane as soon as possible. Have no doubts, he still has plenty to give a Premier League team who may be in need of a solid goalkeeper.