With Manchester United set to appoint a new manager in the not too distant future, speculation is rife about the players that are going to be signed. From Muller to Reus to Shaw, a whole host of players have been linked with a move to Old Trafford. One name is constantly mentioned in the rumor mills is Roma's central midfielder Kevin Strootman.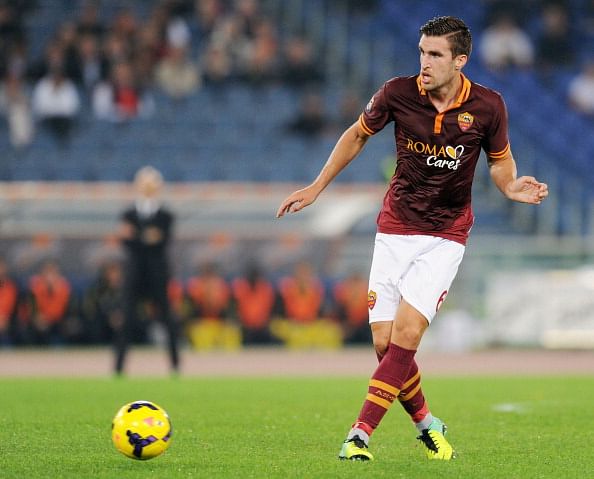 The 24-year-old Dutchman has had a sparkling start to life in Italy and would certainly fill the huge void in central midfield. Here are three reasons why Strootman would be a perfect at Manchester United.
He is a box-to-box midfielder and a very good one at that
In an age where false Number 9's and trequartista's hold all the cards, the "box-to-box" midfielder is a very rare specimen. One of the problems is that very few players have the energy to bust their gut and be in both boxes. And those that do have the energy, do not have the skill to be of use in both boxes.
But, Kevin Strootman is a very rare specimen in that not only is he a box-to-box midfielder, he is a complete one. Not only is he capable of making interceptions at the back and nipping attacks at the bud, his ability to stride forward and pick out a team-mate with consummate ease is a quality that is often missed my many. His anticipation, intelligence and attacking quality means that the Dutchman might well fill the Roy Keane shaped hole in the center of Manchester United's midfield.