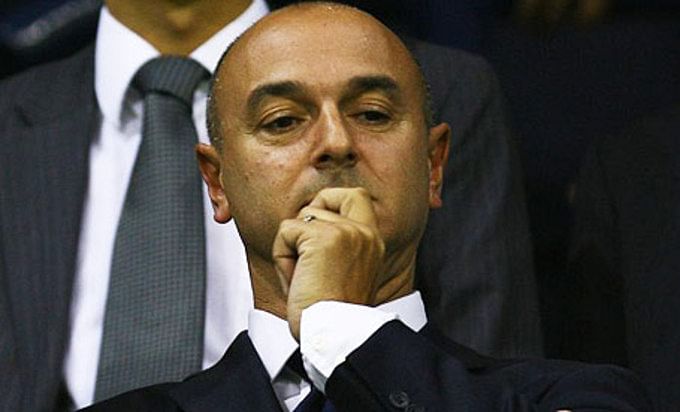 Tottenham were dealt with a massive blow as news came through that their head of recruitment, Paul Mitchell, had quit the club after being frustrated with the work being done there. This did come as a shock as the side had been able to bring in a lot of quality players, such as Dele Alli and even Toby Alderweireld under the stewardship of the 34-year-old.
Mitchell and Mauricio Pochettino actually go way back, the Argentine and Mitchell worked together at Southampton before he joined Pochettino at Tottenham and saw some good signings but a number of his signings weren't all that great either.
Questions were asked about the signings such as Son Heung Min and Clinton N'Jie, both of whom failed to live up to expectations at the club and certainly did not help his cause in the side. Another issue which has been spoken about is the high handedness of Daniel Levy and we all know how the Tottenham chairman actually can be, especially when it comes to dealing with negotiations and transfers.
Mitchell also brought in Victor Wanyama this season and he might have had a hand to play in bringing Vincent Janssen also. With all that going around, Tottenham did release a statement, well Daniel Levy did.
The chairman was quoted by the BBC as saying:
"Whilst most of our business has been completed, Mitch is keen to ensure we start the season in the best position

"We understand and respect his wish to consider new avenues. The priority right now is the final few weeks of the transfer window."
Many would now be worried as to how this would affect Tottenham and how they would go about doing their business next season or even in the next window.
The trouble nowadays with scouting is that you have so many players spread all across the globe, it is hard to have a good head to deal with all these players coming in. Paul Mitchell had done wonders at Southampton also and losing him is a bit of a problem for Spurs.
Liverpool had a similar issue when they lost out on a few important members of the backroom staff and are still struggling to come to terms with not only their youth academy but also their scouting network.
Tottenham have been fairly decent in the transfer window in recent years but that has been more about selling players for large amounts of money rather than keeping their best players and building for the future. Mitchell is probably going to head off to Leicester City and that would be a good pairing for him but it leaves a bigger question to solve, how will Tottenham replace a person who had worked so well with Pochettino over the years?
The manager might not have said much about this loss for his team, but it must be eating him a little bit as to how Mitchell could not work well with Daniel Levy. Spurs have lost a pretty good manager behind the scenes and this will certainly affect them in the long run and now as well.