David Moyes run as the Manchester United manager has come to an end, losing 2-0 to former team Everton FC was seen as the final nail in the coffin in what has been a bad season for the reigning Champions of England.
The names of Louis Van Gaal, Jurgen Klopp, Diego simeone and Jose Mourinho being named as favourites for the job, it's clear to see that the club want to go down the route where an established manager takes over, is that really the best choice though?
In my opinion Manchester United need to go down the route of a 'man with a plan,' not choosing someone based on the name, but the style of football they bring to the club. Everybody knows what the managers highlighted bring to football, but if these managers are unavailable then they need to follow the way Liverpool have done this season and picked a manager who shows promise and a plan in mind for the club.
I have selected managers who currently aren't being highlighted as potential replacements, but should be looked into.
Antonio Conte
Nationality: Italian
Age: 44
Teams managed:
2007 – Arezzo
2007–2009 – Bari
2009–2010 – Atalanta
2010–2011 – Siena
2011–Present – Juventus
The most famous manager on the list. Antonio Conte is a former Juventus player, having won everything he could in Italy. He won the Serie B with Sienna and then took over Juventus, where he has won the league twice and looking to seal a third this season. He has also won the Supercoppa Italiana twice.
Rudi García
Nationality: French
Age: 50
Teams Managed:
1994–1998 – l'ASCE
2001–2002 – Saint-Étienne
2002–2007 – Dijon
2007–2008 – Le Mans
2008–2013 – Lille
2013–Present – Roma
Staying with Serie A managers, Rudi Garcia is a former Lille player, whose playing career was cut short due to injury; he decided to go down the managerial route learning from the bottom to the top. He led Lille to a historic double, winning the league and cup led him to being offered the Roma job. He started the season by winning ten games in a row, recorded as the best ever start to a Serie A season; he currently lies second in the league, behind Juventus.
Sean Dyche
Nationality: English
Age: 42
Teams Managed:
2011–2012 – Watford
2012– Present – Burnley
The only British manager on the list, Sean Dyche became a legend for Chesterfield Town, playing over 200 games for the club. He retired from playing in 2007 after being released from Northampton Town. He joined Watford (former team he played for) as part of the youth management. Dyche was then brought up to the main coaching staff and was made manager after Malky Mackay left for Cardiff City. He led them to a decent position in the Championship but was sacked after the club decided Gianfranco Zola was better suited. He was then appointed as Burnley's manager and has led them to promotion in his first season at the club, currently lying second.
Ronald Koeman
Nationality: Dutch
Age: 51
Teams Managed:
2000–2001 – Vitesse
2001–2005 – Ajax
2005–2006 – Benfica
2006–2007 – PSV Eindhoven
2007–2008 – Valencia
2009 – AZ
2011–Present – Feyenoord
Former Barcelona and Holland legend Koeman has an impressive trophy count, winning the league eight times as a player and a European cup once with Barcelona. Retired in 2007 when playing for Feyenoord he joined the Netherlands national team as an assistant for Guus Hiddink. When the tournament finished he joined Barcelona as an assistant before being selected as Vitesse manager where he led the team to a UEFA cup spot in the only season in charge.
He has won the league three times in his time in Holland, twice with Ajax and once with PSV. He won the Copa Del Rey in his only season in charge at Valencia, the season didn't end well for Koeman, and he was sacked at the end of the season. He then joined AZ where he was sacked after a poor start. He took two years out of management which has done him very well as since taking over from Feyenoord, in the current season he has taken them to second and only six points behind current leaders, Ajax.
René Girard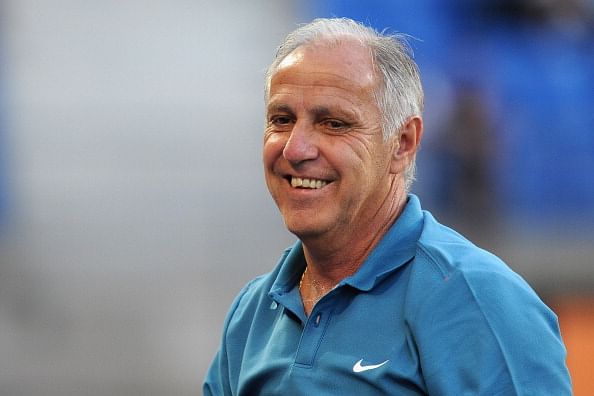 Nationality: French
Age: 60
Teams Managed:
1991–1994 – Nîmes Olympique
1996–1997 – Pau FC
1998 -Strasbourg
2002–2003 – France U19
2003–2004 – France U16
2004–2008 – France U21
2009–2013 – Montpellier
2013–Present – Lille
Former French international René Girard played for Bordeaux over 200 times winning three League 1 titles in the process. He retired in 1991 and took over immediately as manager of Nîmes Olympique where he did well in his first season. After managing smaller teams in France he decided to work with youth teams within French internationals, he led the under 21s to the semi-finals of the 2006 Championship, losing to eventual winners, Holland. He then left to join Montpellier where he led them to their first ever Ligue 1 title in 2011/12. He then joined Lille a season later where he's led them to third place in the league and heading their way to Champions League football.
Lucien Favre
Nationality: Swiss
Age: 56
Teams Managed:
1991–1995 – Echallens
1997–2000 – Yverdon Sports
2000–2002 – Servette
2003–2007 – Zürich
2007–2009 – Hertha BSC
2011–Present – Borussia Mönchengladbach
Former Switzerland international reached the peak of his abilities when playing for Toulouse in 1983. He retired in 1991 and went straight into management with Echallens, taking over the under 14s. He then took over the under 17s before moving to the first team in 1993, and led them to promotion in his first season in charge. He then joined Yverdon Sports where he led them to promotion to the first division in Switzerland and to a club record fifth place.
Favre then took over Zurich where he led them to the title, their first in twenty five years. He moved onto Hertha Berlin with one of the smallest budgets in the league and led them to fourth place position, but the season later struggled with the lack of investment and was sacked. Two seasons out and he was put in charge of German team Borussia Mönchengladbach, he had currently led them to a Champions league place in his second season in charge. They currently lay sixth, five points off fourth.
Ernesto Valverde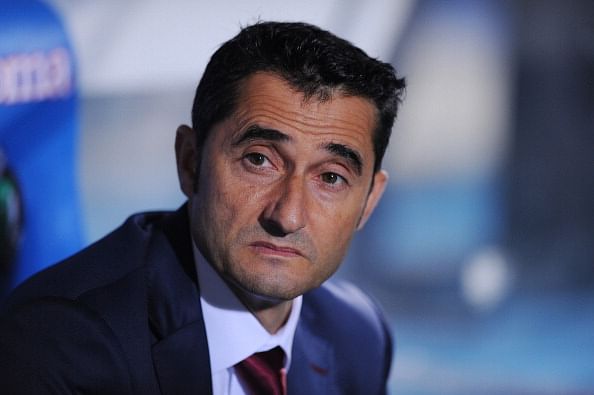 Nationality: Spanish
Age: 50
Teams Managed:
2002–2003 – Bilbao Athletic
2003–2005 – Athletic Bilbao
2006–2008 – Espanyol
2008–2009 – Olympiakos
2009–2010 – Villarreal
2010–2012 – Olympiacos
2012–2013 – Valencia
2013–Present – Athletic Bilbao
One Spanish cap Ernesto Valverde used to play for teams such as Barcelona and Athletic Bilbao. He won the Spanish cup while playing for Barcelona and retired from playing in 1997. He worked his way up in the youth system with Bilbao Athletic before being made manager of the first team, where he led them to fifth and a UEFA cup place. He then decided to take a year out before returning to football with Espanyol, taking them to the UEFA cup final, losing to Sevilla on penalties.
The highlight of his managerial career has been managing Olympiacos, winning the double in his first season in charge and winning the league twice afterwards. He then joined Valencia in 2012 where he guided them to fifth place position, great for most teams, but Valencia decided it wasn't good enough and sacked him. He then re-joined Athletic Bilbao where they are currently fourth and looking likely to play Champions League football next season.