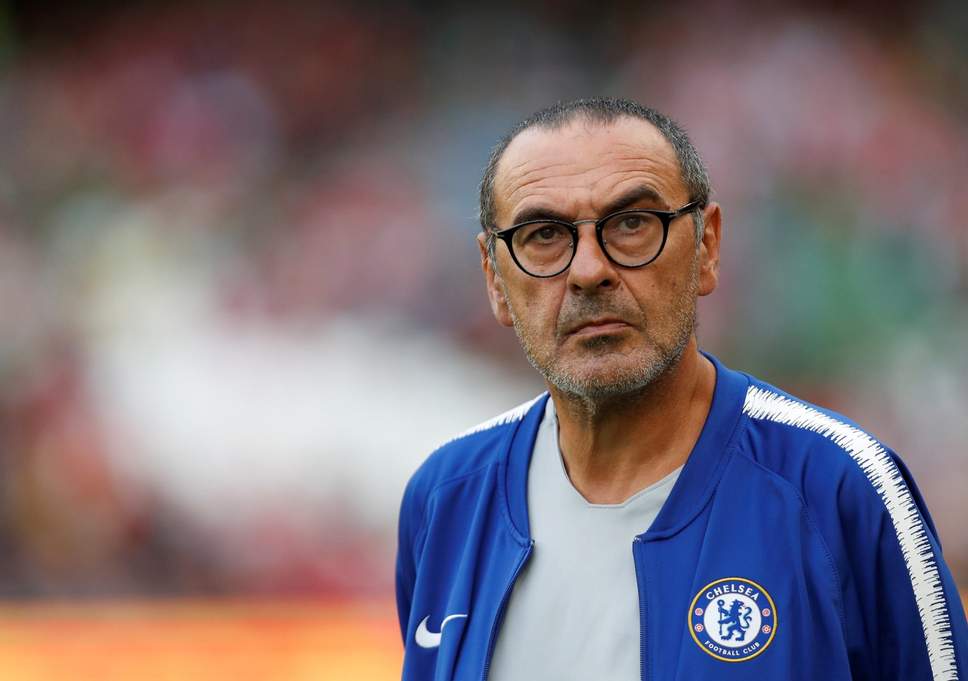 Chelsea manager shocked many by outbursting in the press conference that followed the match against Arsenal. In that occasion, he publicly criticised his players and added that are 'extremely difficult to motivate' and that he doesn't see how he will be able to do so. Frankly, he looked like a man who lost the plot and that was giving an exit interview rather than a manager that has just joined the team in the summer.
Surely the Blues didn't have a good game at the Emirates Stadium as they only had one shot on target in the whole 90 minutes. Chelsea have now won just two of their last five games and the pressure on them is increasing with the Gunners that are currently sitting in 5th place and Manchester United who are continuing their honeymoon with Solskjaer and are now chasing in sixth place.
'I personally believe that Sarri has done a terrible mistake which could well ruin the whole season and his career as manager of Chelsea' said bestbettingsites.online football expert Ethan Rowe.
'Those Chelsea players have already been instrumental in getting Antonio Conte sacked and before him Jose Mourinho. Surely this is not the way to try to motivate them as in doing so Sarri is putting himself against the players in front of the public. He is basically saying that his strategy is spot on but it is just the mentality of the players that are ruining everything. He is not taking his own responsibilities and he should in my view as he has made several changes of positions of players like Kante which have had a detrimental effect on performances. He should have avoided the press conference if he was too angry and discuss the matter privately with players or with a number of them.'
John Pentin also added: 'by saying that the defeat was due to the mentality and nothing else it is calling themselves out in front of the media and surely this will not be well-perceived by the member of the Chelsea team. After all, this is one team and you win and you lose together and the manager needs to take his responsibilities.
Chelsea's starting line against Arsenal had seven players who won the Premier League with Antonio Conte in 2017 before ending 5th in the last season.
The blues have scored 27 goals in the opening 11 league matches this season but have only scored 13 times in the last 13 games. The club is looking for new strikers after deciding that Olivier Giroud and Alvaro Morata are not fit for the team. They have been strongly linked with former Juventus striker Gonzalo Higuain that has worked with Maurizio Sarri when both were at Napoli.
Sarri stressed that the team's mentality could be significantly improved by new signing and in doing has given the club publicly more responsibilities in finding new players in the transfer market.
Pundits have immediately reacted to Sarri's comments. Rio Ferdinand and Jermain Jenas were in the BT Studio to cover the game against Arsenal and said the following.
Ferdinand: 'Saying that your team is lacking in motivations it is very concerning especially as this was a big game. For those games you should fly out of bed and get to the pitch ready to fight. You don't even need to have a team talk with players. As soon as Chelsea came out, they looked lethargic and didn't show up at all'.
Jenas 'maybe one day we will see the best of Sarri but right now he is struggling to convince both fans and players who all believe things should be done in different ways. Players are being used in wrong positions and this is causing lots of discontent on the manager'.
Others, however, do think that Sarri has done well despite the consequences that might come. After all what Sarri has done is the same that Antonio Conte and Jose Mourinho have done before him. He identified the actual issue to be the team. He might well be sacked now as to see Sarri's system from this point forward it is going to be a lot of work. As the Italian clearly said the entire thing will need to get rebuilt and it is likely things will get worse before they can get any better.
If we look at the key players we can see where some of the issues might lie. Most don't have a long-term interest in the club.
David Luiz contract will expire soon. Willian wants to leave and Eden Hazard has already made it clear he will go to Real Madrid in a way that has embarrassed Chelsea publicly. Even Callum Hudson-Odoi is being poached by Bayern Munich publicly. Even the children cannot wait to leave Chelsea and this should be very concerning.
Chelsea before had leaders like Gianfranco Zola, Frank Lampard, Marcel Desailly, Carlo Cudicini, John Terry. Those leaders haven't been replaced and what they have now are just people worried to misplace their Rolexes and ready to cry with their WAGS on how the manager is wrong.
The Chelsea problems might indeed lie in the management who have been unable to let those players go and replace them adequately. After all, it is difficult to think that the fault is always of top managers like Mourinho, Conte and now Sarri.
Where is the truth then? We would probably need to wait and see. If Chelsea will decide to sack Sarri in the next 6 months and keep the current core players without replacing them it is likely that the issue will come up again with the next manager and the Blues will have to go through more pain. If, however, they will find a balance and give Sarri some credit by replacing some players they will be in a position where the manager cannot use any excuses anymore. If he is not able to deliver at that point, he will have to accept his responsibilities and get the sack.