Chris Hughton's footballing identity at Brighton is a mantra for their rise
Brighton & Hove Albion's gradual rise to the echelons of English football is a nice and inspirational story for many clubs to follow. During the 2014/15 season, they were fighting for survival in the Championship. Fast forward to 2016/17 season, the Seagulls finished second in that competition to automatically qualify for Premier League football. Some development that!
Chris Hughton took charge of this club in December 2014, in the wake of rescuing relegation to third-tier football. The Englishman not only saved them that season, he also led them to a third and second-place finish in the Championship in the following years. Now, back in the Premier League, Brighton finished 15th last season, with no final-day relegation fears.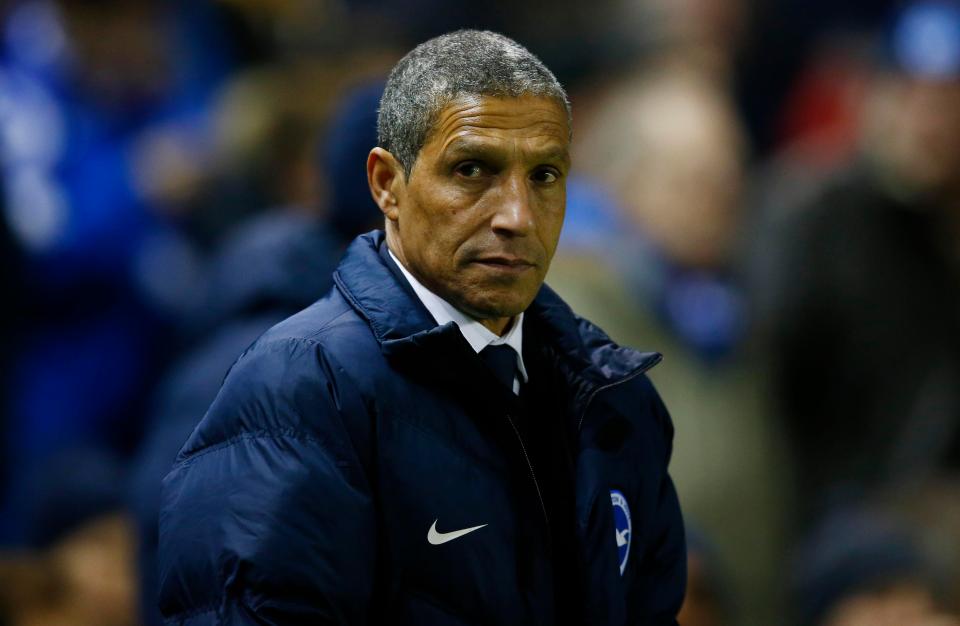 To cover this upward journey in such a short space of time is clearly something special. We discuss as to how Hughton developed a footballing identity on the Sussex coast, which is helping the club to perform better in the top-flight.
A specific style of play and team ethos
Brighton have a distinct style of play with a 4-4-1-1 formation. The defensive line is deep, a midfield which is compact and closely knit together, the No.10 acts as a link between midfield and the striker. The No.9 is generally a target man who can either hold the ball up for runners to join or engage the centre-backs in an aerial duel.
The good thing about is this team is that they never panic. While building an attack, they do not make it complicated, playing simple passes to wide players and expecting crosses to come into the box.
A win over Manchester United last Sunday was a perfect example of Hughton's team playing to their limits and delivering the best. The Seagulls waited for United to make mistakes while in possession so that they can catch them on the counter and create goalscoring opportunities. A settled style of play means the whole squad have an idea of the roles they are expected execute.
Read More: Go for it Hughton – This 6ft 3in Championship wall could be a brilliant signing for Brighton
Verdict
Hughton creating this identity is vitally important for the future of the club in the Premier League. Considering the hard-working ethos of the team, Brighton look settled to achieve great things in the coming years.