Why Jason Puncheon would be a game-changing signing for Huddersfield
For Huddersfield Town, this season has been bleak. They've struggled to find the net, and look lost at times when moving the ball forward.
This means that they need an injection of creativity, and bringing in Jason Puncheon on loan (h/t BBC) could make a massive difference. The 32-year-old has struggled to make an impact at Crystal Palace, with injuries playing a major part.
Now that he's fit, Puncheon has a chance to prove that he's still the player that he once was, albeit a bit slower and older. While he will struggle to play as a winger, the 32-year-old's abilities to play as a central midfielder will help Huddersfield Town in their fight. The Terriers need Puncheon as much as he needs them but given his struggles to find the net, maybe he won't be their entire solution.
The Terriers have struggled to score goals and that will continue unless they bring in reinforcements. While Puncheon may inject a bit of creativity going forward, the 32-year-old can only do so much for Huddersfield and given the fact that their four centre-forwards have scored only 1 goal between themselves, it could prove to be problematic.
However, bringing in Puncheon on a short-term deal can solve one half of the problem, especially with Aaron Mooy and Danny Wiliams out injured. David Wagner praised Puncheon in an interview with Sky Sports, revealing how crucial the 32-year old's experience and ability to lead could prove to be useful for Huddersfield.
The Terriers missed out on the chance to sign former Liverpool youngster Dominic Solanke on loan, with Bournemouth swooping in to buy the 21-year-old (h/t the Guardian) and that could be a problem. As for Jason Puncheon, the 32-year-old now has a manager who has faith in him and a team that will depend on his experience and leadership.
Puncheon has to prove that he can lead them by example and maybe break his goal-drought that has lasted nearly three years. Moreover, he needs to prove himself to both David Wagner and the Huddersfield board, especially with his contract at Crystal Palace expiring at the end of the season.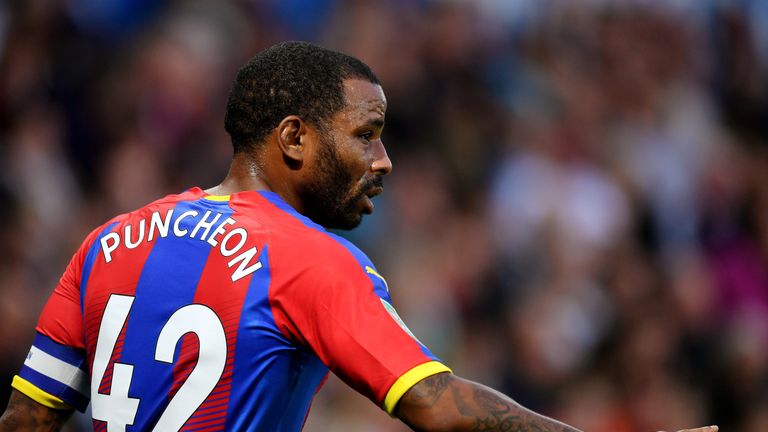 Read More: Huddersfield signing this 5ft 8in Bosnian would represent a massive coup and Wagner must get him
The 32-year-old has a way out of Palace and a possible chance of a future at the Kirklees Stadium, but that's only if he shows that he can be a worthy player to invest in.