Huddersfield Town opinion: Should the Terriers sign Sascha Burchert?

In the end, nothing could stop them from going down and Huddersfield Town became the first relegated side. The Terriers struggled for most of the season and eventually succumbed to their issues across the field.
They didn't concede the most number of goals but they still managed to let 76 goals go past them. However, things could have been very different had the club managed to score a few more over the course of the season. That more than anything hurt the club as they netted just 22 goals in 38 games.
That was the lowest in the Premier League, with second place Fulham scoring 12 more. It was rather dreadful to watch as the Terriers struggled to live up to their name and instead just let teams run over them. Things could have been much different had the club scored a few more goals.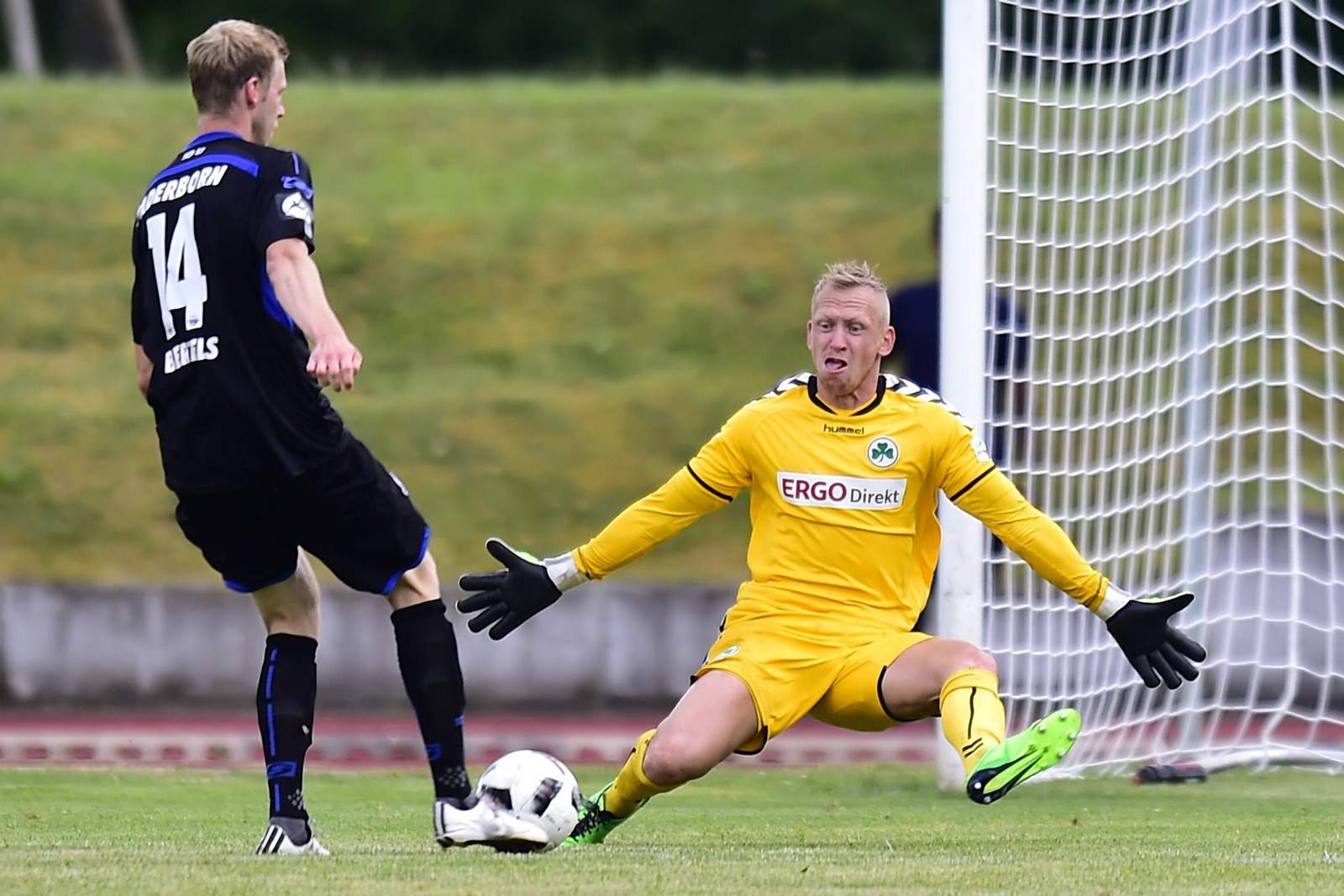 But for some reason, David Wagner and Jan Siewart struggled to get the best out of the front line and in the end it let them down. Now, the Championship awaits and it allows them a chance to try again next season but to do that a few reinforcements are needed.
Their Danish shot-stopper, Jonas Lossl, confirmed once the season was officially over that he would be leaving the club as a free transfer. And it looks like his experience and ability in the Premier League impressed Everton.

While that's good news for Lossl, it leaves Huddersfield lacking in depth. Barring the 30-year-old, the Terriers have Ben Hamer and Joel Coleman, with both struggling. It's why a move for Sascha Burchert makes a lot of sense with the Examiner Live reporting that the club are keen.
The 29-year-old has done well over the course of his career and finished the season playing in all but one game. It's a phenomenal consistency that Burchert has shown and at the age of 29.
He's already amassed just over 200 appearances. That's mainly because he only played second fiddle before getting a chance at SpVgg Greuther Furth.
There, he's showcased his strengths and weaknesses, doing exceptionally well for the Bundesliga 2 side. It's one of the many reasons why the Terriers should consider a move and his experience and leadership will only help the club.
Read More Huddersfield Town news, click here: Huddersfield Town latest news
Conclusion

Huddersfield Town need a new goalkeeper in their ranks and given how well Jonas Lossl played, it has to be someone experienced. That's what Sascha Burchert is and he has shown that he can consistently perform for any side he plays for.